Wooden Garage Doors
High Quality Craftsmen Built Wooden Garage Door Designs
If you want to buy new wooden garage doors for your home we have a wide range of stunning options for you to choose from including many up & over, side hinged and sectional door designs. Handmade in the UK by timer served joiners and craftsmen our timber doors are second to none in terms of quality of construction, attention to detail and durability making them an excellent investment for any homeowner looking secure the contents of their garage whilst retaining a traditional appearance to their property.
So whatever you wooden garage door requirements may be why not get in touch with us today to see what we can offer you.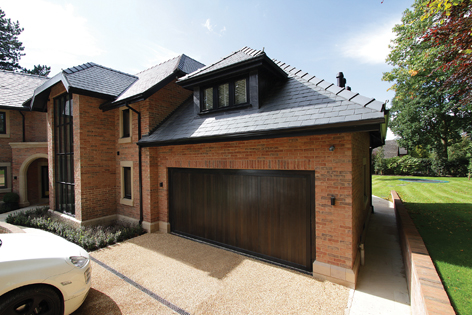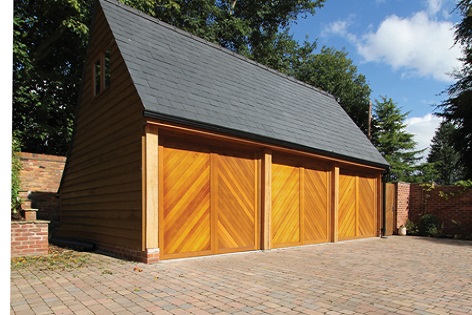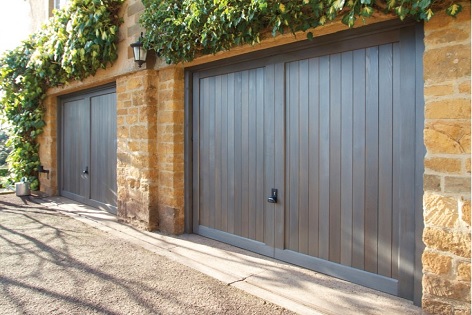 Why Made to Order Wooden Garage Doors offer Superior Style and Aesthetic Appeal
Whilst there are many types of wooden garage door on the market some are far superior in quality than others therefore when making a purchasing decision we strongly recommend that you do not shop on price alone as this can prove to be a false economy.
For this reason our preferred supplier of choice is Woodrite Doors as they are industry renowned UK based manufacturers who have many years of experience producing made to order timber garage doors of the highest quality.
Available to order in a wide range of standard and bespoke sizes Woodrite wooden garage door designs are available in the following timber species
Cedar
Oak
Idigbo
Accoya
Featuring a handmade construction using carefully selected timbers all boards are individually dipped prior to assembly to ensure total penetration into the end grain, grooved sections and both front and rear surfaces leading to better levels of protection against the elements and a prolonged lifespan.
Choosing Woodrite Up & Over Timber Garage Doors
Depending upon your requirements Woodrite up & over garage doors are available in a choice of 2 build types. Detailed below are the differences between the 2 options therefore please read this information to ensure you choose the right system to suit your garage opening, tastes and budget.
Panel Built
Timber garage doors manufactured in this way feature a steel or aluminium sub frame onto which the wood panel is mounted as this gives the door additional strength and rigidity without the need for additional timber braces.
To create a seamless appearance the timber cloaks the sub frame so that it is not visible from the outside. This is something Woodrite refer to a "edge to edge timber" and is a neat finishing detail that is unique to them. In terms of panel designs all the options within the Somerset, Buckingham and Monmouth range are only available in the panel built option. In comparison the Warwick and Thetford range has the option of panel built and solid built styles.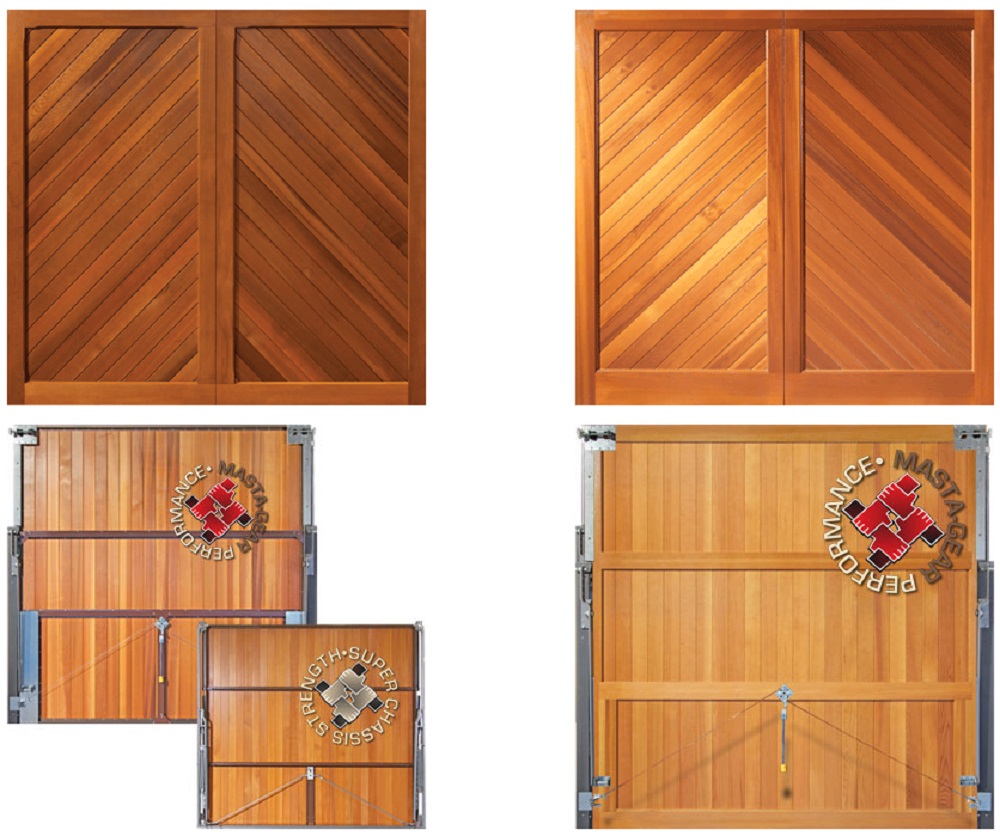 Solid Built
For most door sizes this style of construction does not require the panel to have a sub frame. Thanks to the benefit of traditional construction techniques the door has adequate strength to support its own weight and is the preferred choice where the aesthetics inside the garage are of equal importance to the outside appearance.
Within this range of doors the Balmoral and York designs are only available as solid built whilst the Warwick and Thetford range has the option of solid or panel built designs.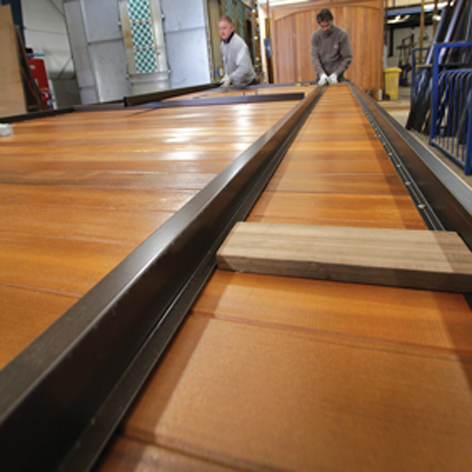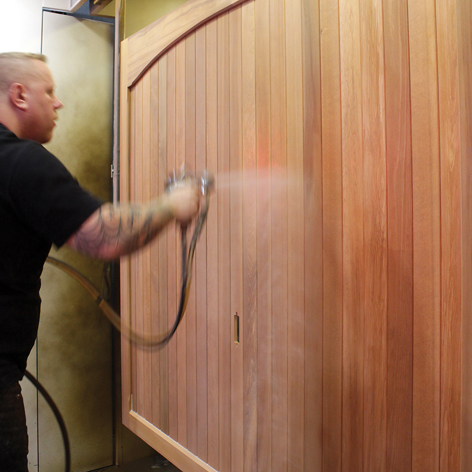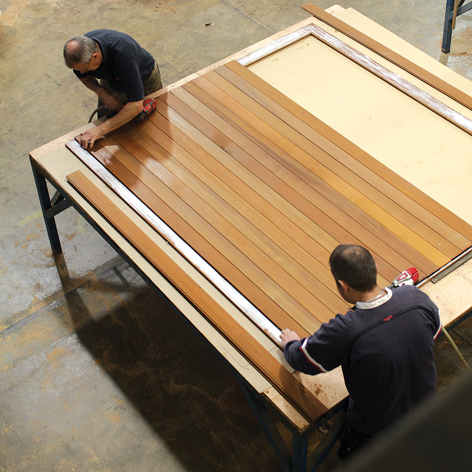 Choice of Lifting Gear
To ensure smooth operation, reliability and performance Woodrite up and over wooden garage doors are available in a choice Masta and Super Chassis lifting gear.
Super Chassis: Compatible with all but the largest of panel built garage doors this design features a strong and robust steel chassis with the lifting gear integrated within. Available as a retractable or canopy designs to suit your individual requirements garage doors fitted with the super chassis feature edge to edge timber combined with a steel upper edge that acts as a slam plate when the door is closed.
Masta-Gear: This type of lifting gear is designed to be compatible with all up and over doors within the Woodrite range. The masta chassis mounts onto an aluminium sub-frame (on panel built doors) or directly to the timber (for solid built doors) and is available in retractable and canopy styles to suit user preferences. For increased usability retractable lifting gear can be ordered with cranked arms at wing mirror height to increase drive through width making it an excellent feature for single garages.
---
Up & Over Size and Design Configuration

To maintain the correct proportions across the complete range of designs all Woodrite up and over wooden garage doors over 10ft 6" in width will be manufactured to give the appearance of two single doors fitted side by side.
Garage Doors under 10ft 6" will be made with repeated design features or may have wider proportions to ensure an aesthetically pleasing and balanced overall appearance is achieved.
---
Side Hinged Door Construction
Handcrafted to industry leading standard using traditional joinery techniques all Woodrite side hinged doors feature mortise and tenon joints to ensure strength, stability and rigidity. Furthermore the door also feature 43mm thick side, top and bottom rails combined with rebated centre rails thus eliminating any gaps between panels.
Supplied as standard complete with hinges, night latch, finger-pull closer, top and bottom shoot bolts and door stays to ensure the panels remain in place when in the open position. Other fitting options are also available (contact us to find out more).
---
Finishes and Stains
As a general rule most wooden garage doors are supplied as standard with a factory applied base coat stain or can be supplied in any of the following stains detailed below. If you are applying further coats to the door prior to installation please ensure the timber is dry free from dust and adequate drying time is allowed for between each coat.
Cedar Doors: Timber doors constructed from Cedar are supplied with a base treatment as standard and will need to be stained to the colour of your choosing prior to installation. Alternatively a fully finished factory option is available in a choice together with the choice of Light Oak, Antique Oak, Chestnut, Mahogany, Walnut, Burnt Oak, Teak Pale Oak, Silver, Silver Grey, Ice Silver, Slate Grey or any painted RAL colour.

---
Idigbo Doors: These designs are available in the following stains as standard. Natural Oak, Old Oak, Brackley Oak ,Rustic Oak, Aged Oak, Chocolate Oak, Conker, Golden Oak, Green Oak, Mid Oak, Midnight Oak, Red Oak or can be painted to any RAL colour.

---
Oak Doors: As a premium product all timber doors made using Oak will be supplied fully factory finished as standard in any painted RAL colour or 12 shades of stain.

---
Accoya Doors: These designs are supplied in a choice of 5 neutral stains shades such as White oak, Warm Oak, Rich Oak, Ebony Oak , Rosewood or any painted RAL colour for no additional charge.

Furthermore, as a natural material the tone, pattern, grain and appearance of timber will vary from board to board therefore if you have a particular colour in mind please make sure to discuss this prior to placing an order so the correct effect is achieved.
---
Wooden Garage Door Designs with Windows
If you are looking for a wooden garage door design that incorporates windows then Woodrite offer a number of standard up and over and side hinged designs to suit the tastes of most homeowners. Listed below are some of the most popular options. The standard glazing is stippled polycarbonate however doors can also be fitted with clear polycarbonate as a no cost options. Alternatively a further option of 4mm thick.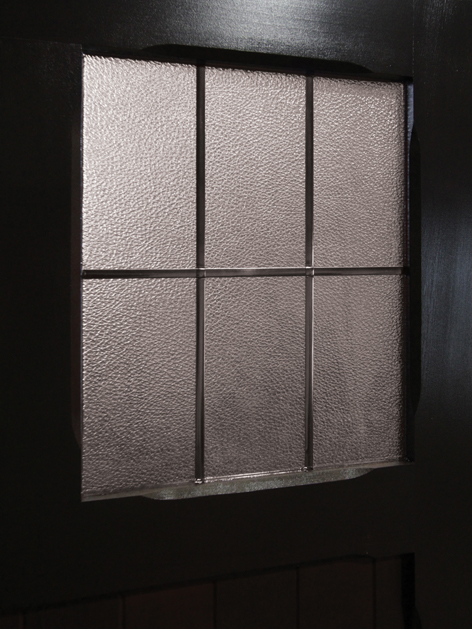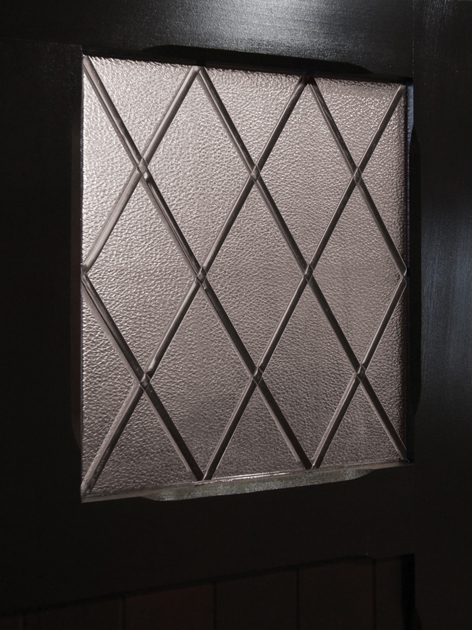 Door Frames in Timber & Steel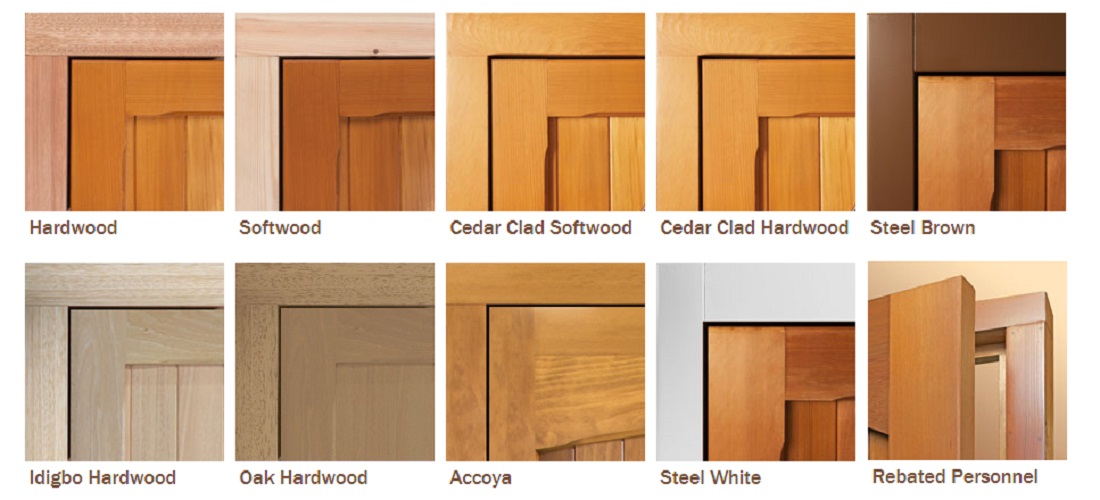 If you are fitting a new garage door and need a frame Woodrite have the option of steel and timber to select from. Steel frames galvanised to provide protection against rust and are available in white or brown as standard. Timber frames come in softwood, hardwood and cedar clad. These can all be stained or painted to match the finish of the garage doors.
Top 5 Reasons to Choose a Wooden Garage Door
Handmade in the UK with a fine attention to detail
Provides superior levels of aesthetic appeal
Manufactured in hundreds of size and design combinations to suit your home
Available in up and over or side hinged options
Can be supplied fully finished in a choice of stains and painted colours
Need Further Guidance?
If you are interested in ordering a wooden garage door but need more help and advice please feel free to call now on 0844 804 5577 and a member of staff will be on hand to answer your questions.
To obtain a quote or for more information about our physical security products call 0844 804 5577 and we will be on hand to provide help & support. Alternatively email your enquiry to sales@rollerdoors.co.uk