What do Wooden Garage Doors have to offer?
Reasons to Choose Timber for your New Garage Doors
With modern garage doors becoming available in more and more operating types, designs and materials, home owners have a broad range of products available to them when looking to purchase new garage doors. Traditionally the most popular of design was a wooden garage door followed steel. Steel is a very popular choice in the construction of roller doors and garage roller doors. Up and over garage doors and sectional garage doors are also often constructed from steel as designs can be embossed to give an aesthetically pleasing appearance to the door.
A wooden garage door offers many different benefits to other materials available, but why choose a wooden garage door that will require regular maintenance over a painted steel garage door that will require little more care than a wipe down every now and again.
What are the benefits of Choosing Wooden Garage Doors???
Timber is Hard Wearing & Long Lasting
A garage door made from either a hard wood such as merantie or softwood like cedar will with stand knocks more than a garage door made from steel. Steel doors tend to have a lot thinner gauge otherwise they would become inoperable due to their weight. Steel garages doors gain their strength from the way in which they are pressed in factory and the chassis ion which the door panel is installed onto.
Insulation Value
Wooden garage doors are made from solid wood, which offers a certain level of insulating value. A well made and fitted wooden garage door will prevent most of the outside air penetrating the inside space of the garage, with its tight seals. This will help to regulate the temperature within the garage space.
Wooden Garage Door Styles
Doors made from wood are often either an up & over style or a side hinged garage door. The doors are often traditional in design, but can have a range of finishes. Manufacturers will offer to finish the door for customers in a colour choice ranging from an oak shade to a mahogany an from a silver grey to an ebony.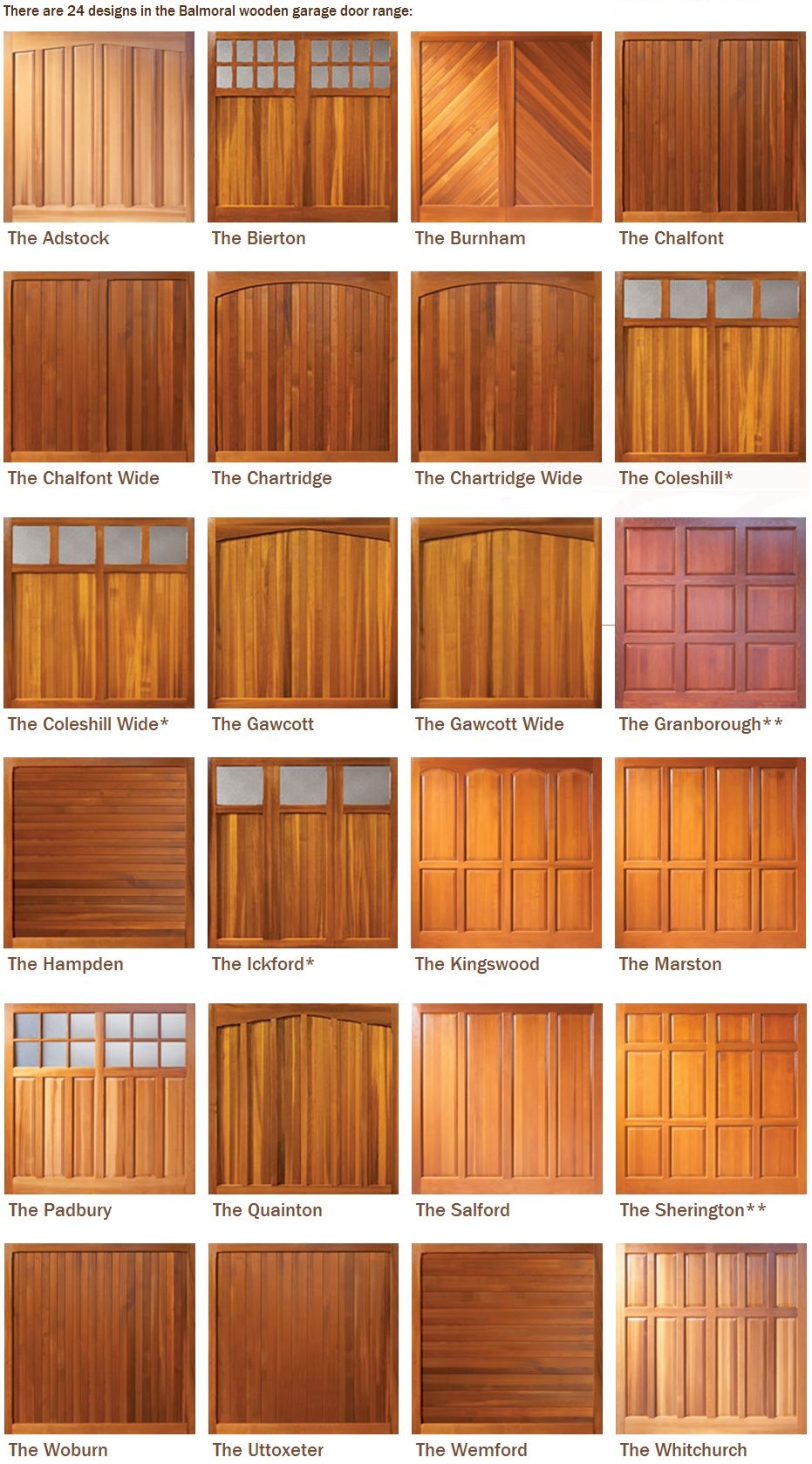 Natural Appearance of Timber has a Superior Finish
You have more opportunity to custom build a garage door made from wood. This handmade item can include glazing or other detail within. The level of detail within the door even goes to the choice of hinges and handles that are available. Increase the kerb appeal of your home with a beautiful wooden garage door from one of the leading manufacturers in the UK Woodrite.
In closing wood may be a more expensive option to other alternative materials, but with all of the benefits that they offer together, a wooden garage door will soon repay its "debt" back to you.
< Back to Articles and Advice Page
View Wooden Garage Doors Online
Within our range of high quality physical security products we have a wide range of wooden garage doors for sale that are hand crafted to ensure strength, reliability and aesthetic appeal. Take a look at our choice of designs detailed below or contact us now for help and advice.
To obtain a quote or for more information about our physical security products call 0844 804 5577 and we will be on hand to provide help & support. Alternatively email your enquiry to sales@rollerdoors.co.uk