Gliderol Steel Roller Garage Doors
Manual &amp Electric Single Skin Roller Doors in a Size to Suit your Garage
Manufactured here in the UK to the industry leading standard Gliderol Single Skin Steel Roller Garage Doors are a great investment for any homeowner looking to increase security without compromising on aesthetic appeal of their property. Featuring many great benefits including smooth and quiet operation, convenient remote control handsets and a choice of colours this style of roller door is an excellent choice for any domestic situation.
Available in manual and electric versions, all Gliderol single skin roller doors are supplied in bespoke sizes up to 4900mm in width and 3055mm in height to ensure the perfect fit. Furthermore, with a choice of 13 painted colours and 3 laminated finishes we are sure to have an option to suit your existing colour schemes.
To obtain a quote or for more information about our physical security products call 0844 804 5577 and we will be on hand to provide help & support. Alternatively email your enquiry to sales@rollerdoors.co.uk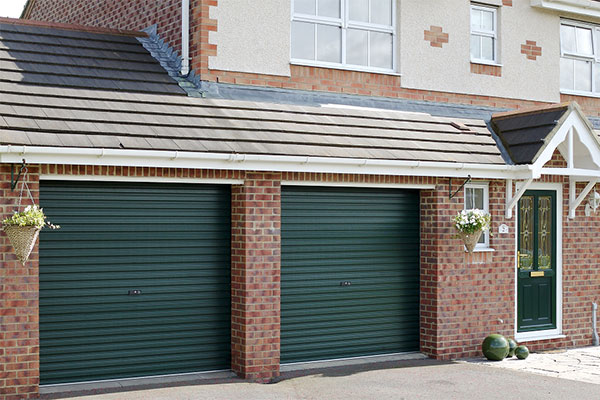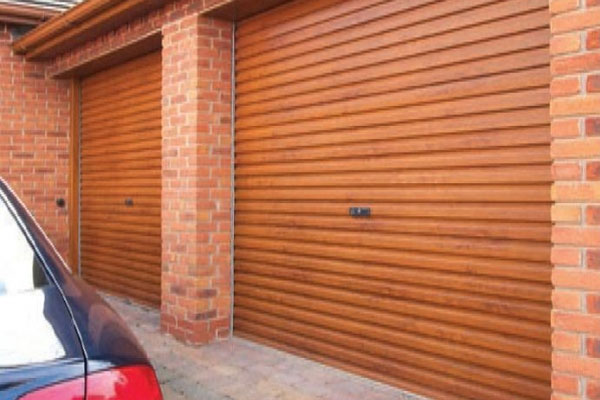 Single Skin Roller Doors – A Practical & Affordable way to Secure your Garage
Made to measure in mm increments to ensure the perfect fit to your garage a Gliderol roller garage door is an affordable alternative to a traditional up and over design. Featuring a host of practical benefits such as vertical lift operation, space saving design and durable construction the doors offer simply amazing value for money.
Here are just some of the features
Vertical Lift
The curtain does not swing outwards during operation making parking issues a thing of the past.
Simple Style
Manufactured with a corrugated profile that gives the appearance of horizontal lines on the outside face a Gliderol steel roller garage door will blend with virtually any style of UK architecture.
Space Saving
As the door opens the curtain rolls around a drum wheel. This simplistic design means that the maximum internal space of the garage remain a useable space.
Choice of Colours
Featuring a hardwearing and durable Plasitol paint finish the Gliderol roller is available in a choice of 13 popular colours along with a selection of Rosewood, Golden Oak and Mahogany woodgrain finishes.
Simple to Operate
Fitted with a spring within the barrel to help take the weight of the door during operation a Gliderol garage roller door is lightweight and easy to operate once installed correctly.
To find out more about the full range of physical security products from Gliderol or to discuss the practicalities of fitting a vertical lift roller garage door feel free to call now on 0844 804 5577 and a friendly member of staff will be on hand to discuss your requirements.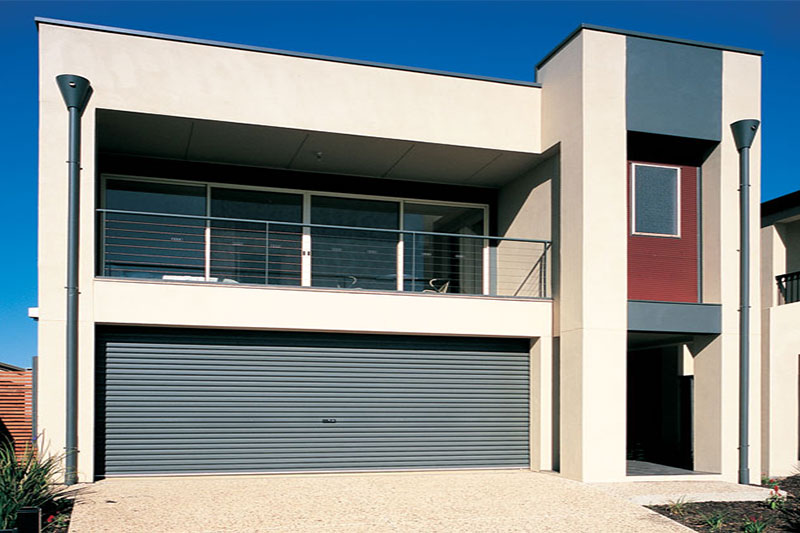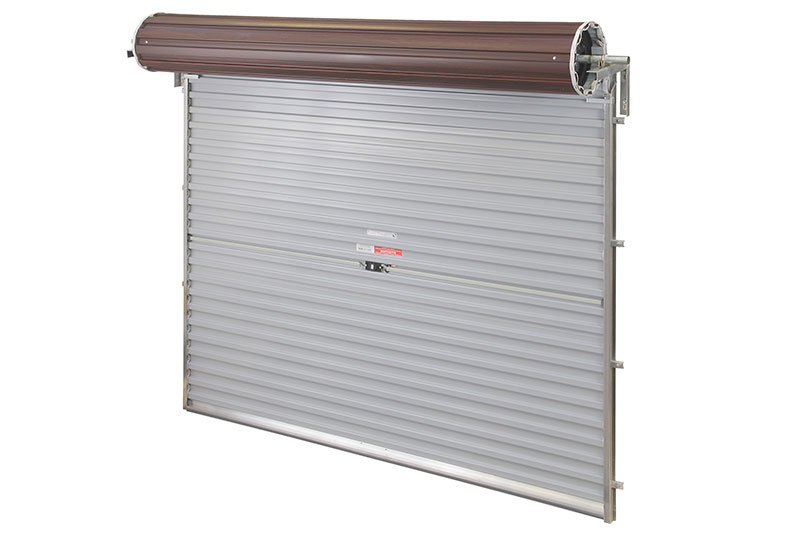 Gliderol Roller Shutter Garage Doors offer Strength and Security as Standard
Manufactured from a single sheet of roll formed steel a single skin roller door will provide the correct level of security required by most property owners looking to protect their valuables from the hands of criminals. Manual doors are fitted with a strong and secure lock, have an overlapped design and feature a reinforced bottom rail making them perfect for owners of single or double garages looking for a no nonsense way of protecting their home.
Why Choose a Single Skin Roller?
When making a direct comparison to traditional designs a roller door offers by far the most benefits to the property owner making them an appealing option for anyone looking to get the maximum return on their investment. Here are some of the main benefits they can offer you.
Internal Fixed
Due to the design of a steel roller door the maximum possible drive through width is maintained. With the tracks fitted directly to the back of the brickwork the need for a frame is removed which means that access into smaller garages suddenly becomes much easier (an up and over door fitted with a frame will usually loose at least 6" off the opening width).Furthermore, because the roller mechanism and other vulnerable parts are located within the garage, the doors cannot be tampered with from any opportunist criminal who may choose to target the property.Lastly, because of this internal face fixed position it is possible to fit the door into odd shaped openings (something not possible with other designs).
Custom Built
All Gliderol roller garage doors are made to order to ensure the best possible fit to your opening size making installation easy, provide an aesthetically pleasing appearance and most importantly of all provide the optimum levels of performance in terms of security and day to day operation.
Easy Fit DIY Installation
Featuring minimal moving parts a steel roller door is remarkably simple to install and maintain. Consisting of a drum wheel (with curtain), 2 x guides, 2 x runners and some nuts and bolts doors can be fit by first time amateurs in only a couple of hours.
Safe and Reliable
All Gliderol roller garage doors are fully CE marked and approved to the latest European directives giving you the peace of mind that the product safe to use.
To obtain a quote or for more information about our physical security products call 0844 804 5577 and we will be on hand to provide help & support. Alternatively email your enquiry to sales@rollerdoors.co.uk
Upgrade to an Electric Roller Door with the Glidermatic GRD Motor by Gliderol
If you are looking to upgrade to electric operation then the Gliderol Glidermatic GRD Motor will offer smooth and reliable operation time after time. The kit is supplied with 2 x remote control handsets for convenient operation combined with an internal mounted control box to provide practical and convenient operation from within the garage. Other features of the Glidermatic GRD is an internal manual release lever that will detach the gears in the motor to allow for manual operation in the event of a power failure aswell as a force limitation device that will stop the door if an object is detected thus ensuring that you and your family will remain safe at all times.
To find out how much space you need to install a Gliderol roller please refer to the technical specification or get in touch today and we will be happy to provide you with any help that you might be looking for prior to placing an order.
Other Products by Gliderol Garage Doors
With over 30 years experience within the industry Gliderol Garage Doors have a number of high quality physical security solutions to choose from. We therefore recommend that you take a look at the other products for sale detailed below.
Looking for cheap roller garage doors online? - Click here...