SeceuroShield 38 Roller Shutters
Continental Style Extruded Aluminium Security Shutters for Windows and Doors

If you are looking for a high quality roller shutter that will provide an effective means of securing windows, doorways, serving hatches or any other vulnerable opening that needs protection against the threat of theft, stock loss and criminal activity then the SWS SeceuroShield 38 Security Shutter is a great investment for any property owner.
Designed for many residential and commercial applications this great value continental style roller shutter features a twin walled extruded aluminium curtain that is lightweight to operate whilst retaining enough strength to provide a secure physical security barrier that will help protect your valuable assets.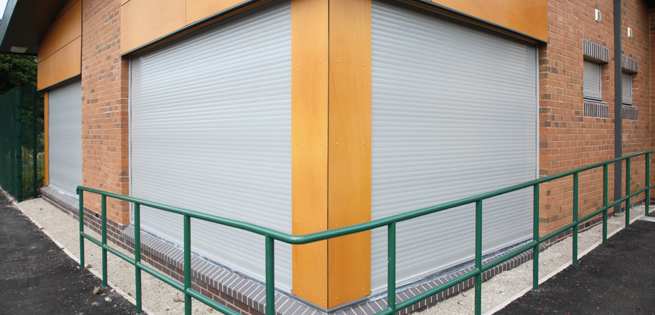 To obtain a quote or for more information about our physical security products call 0844 804 5577 and we will be on hand to provide help & support. Alternatively email your enquiry to sales@rollerdoors.co.uk
SeceuroShield 38 Security Roller Shutter Specification
Made in the UK to a market leading standard to ensure optimum levels of performance
Designed for medium security installations
Rust resistant twin wall 38mm x 9mm extruded aluminium curtain (8kg m2)
Continental style shutter box and guides feature compact parts for a less obtrusive appearance
Flexible installation configurations
Spring loaded manual option or electric operation
Conforms to all current safety legislation
Powder coated in a choice of white, black or brown as standard with the further option of finishing the shutter components to any RAL colour
Can be fitted inside or outside the building
Available in made to measure sizes up to 4000mm in width
Can be used in conjunction with the SeceuroVison 38 to allow partial vision through the shutter curtain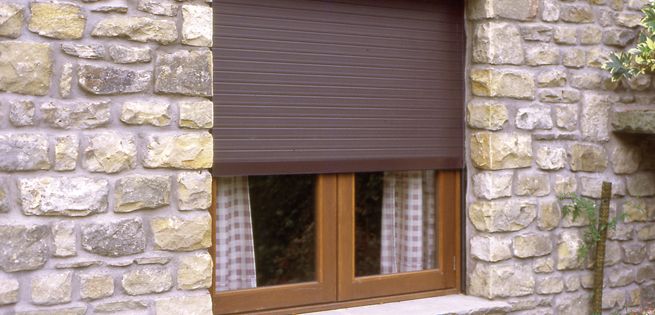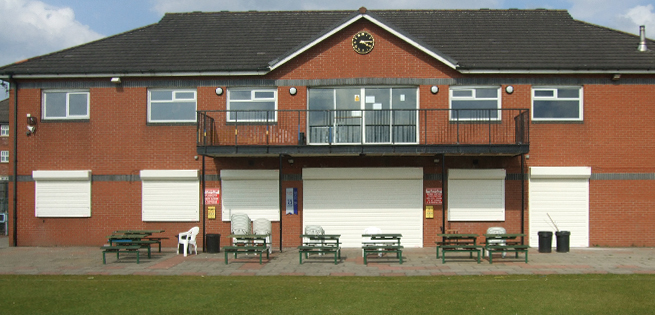 Method of Operation
Depending upon your requirements the SeceuroShield 38 roller shutter is available in a choice of manual or electric operation.
Manual Opening Shutters: These are spring assisted to aid the user during operation and as a result are lightweight to operate making them a popular option where a small opening needs securing. They feature a centre mounted lock with integral locking bars within the bottom lath of the curtain therefore do not need to be fixed down onto any kind of counter top or similar surface.
Electric Roller Shutters: Where larger openings need to be secured or there is a requirement for a more convenient means of operation the SeceuroShield 38 can be specified with a smooth, quiet and reliable tubular motor. Control comes in the form of a key switch, rocker switch, remote control or group commander. There is also the further option of a anti drop device is the shutter is to be fixed over a doorway and in instances where the shutter provides the only means of entering and exiting the building a manual release can also be specified.


To obtain a quote or for more information about our physical security products call 0844 804 5577 and we will be on hand to provide help & support. Alternatively email your enquiry to sales@rollerdoors.co.uk
Why Choose the SeceuroShield 38 Roller Shutter?
You want a UK manufactured product with a great warranty
You require a physical security solution that will have a minimal impact on the aesthetics of the space you need to secure
You need to achieve a medium level of security within a commercial environment or a high level of security within a residential setting
You want to have the option of manual or electric opening and closing
You need an affordable means of securing valuables without compromising on performance, reliability and durability
You want ultra convenient wireless control via a remote handset or group commander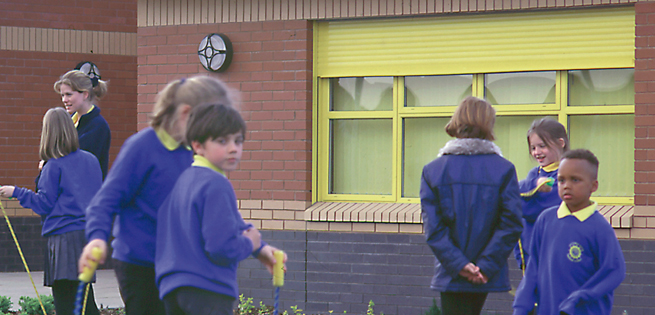 SeceuroShield 38 - Suitable for Many Residential & Commercial Applications
Featuring a compact design the SeceuroShield 38 roller shutter is the preferred choice of many builders, architects and property owners throughout the UK. Suitable for virtually any domestic or commercial applications they are most often utilised in the following locations.
Residential Properties – Excellent for securing windows, doorways, outbuildings and sheds.
Offices – Great for restricting access to storage rooms, computers, files along with entrances and exits to and from the building.
Bars, Serving Hatches and Kiosks – The compact components lend themselves well to been installed into smaller openings or where headroom and side room is limited.
Storage Areas– The twin walled extruded aluminium curtain is strong, robust and more than capable of keeping your expensive assets safe and secure from the hands of criminals and vandals.
Workshops – Where a superior level of aesthetic appeal is required they are a great alternative to the SeceuroShield 75 galvanised roller shutter door.
Shop Fronts – When specified with punched slats the SeceuroVision allows window displays to remain visible outside of working hours without compromising on security.
Need Help & Advice Ordering SWS SeceuroShield 38 Security Roller Shutters?
If you are unsure of your requirements, need help with sizes or need to discuss any element of this best selling roller shutters please do not hesitate to contact Roller Doors Ltd today and a knowledgeable member of staff will be more than happy to help you through the ordering process. Simply call us on 0844 804 5577 or send us an email to sales@rollerdoors.co.uk and we will send you a reply as soon as we can.
Alternatively you can take a look at the rest of our SeceuroShield roller shutter doors for sale by clicking the links below.
SeceuroShield 60 Aluminium Roller Shutters
SeceuroShield 77 Roller Shutter Doors
SeceuroShield 75 Galvanised Roller Door
To obtain a quote or for more information about our physical security products call 0844 804 5577 and we will be on hand to provide help & support. Alternatively email your enquiry to sales@rollerdoors.co.uk
Other products you might like by SWS UK
SWS UK is a leading UK manufacturer of high quality physical security solutions. Within their range of products they have solutions available for all commercial, residential and industrial requirements so why not take a look at some of the options shown below to see what else they can offer you.