Seceuroglide Insulated Sectional Garage Doors
High Quality Sectional Doors at a Price you can Afford
Manufactured in made to measure sizes the SeceuroGlide Sectional Garage Door by SWS UK combines many excellent benefits for the homeowner including numerous safety and security features. Furthermore, with a wide selection of finishes and designs to choose from you are able to create the perfect door to suit your property at a very competitive price.

SeceuroGlide - A New Generation of Sectional Garage Door
If you are looking for a brand that is synonymous with exceptional levels of reliability and durability yet still put style and design at the forefront of the range then look no further. For the SeceuroGlide sectional garage doors come custom built to your exact size requirements, benefit from a 5 year warranty and can be specified in a choice of 3 types of operating system including front and rear mounted torsion springs and a simple to install side spring system making it an excellent choice of garage door for any property owner looking to add safety, security and value to their property.
Reasons to Choose SeceuroGlide Sectional Doors
UK manufactured to an industry leading standard.
Made to measure sizes ensure the perfect fit to the garage opening.
40mm double skinned insulated panels provide optimum levels of thermal performance.
Weather seals all round cut down on draughts entering the building.
Doors are CE marked and fully comply with all European directives.
Manual and electric options are available.
A huge range of finishes and colour option`s.
Comprehensive 5 year warranty provides peace of mind.
Sectional Doors – Numerous Benefits for your Garage
Whilst the aesthetic benefits of installing a new garage door may be obvious the SeceuroGlide sectional goes way beyond this. Offering excellent levels of security and insulation your garage will be well protected from not only the elements but criminals and trespassers who may target your home.
Secure
With minimal weak points the sectional design is a great physical security solution for any domestic property. Featuring an interlocking panel the vulnerable parts of the door are all housed inside the garage so even if a criminal does come calling they will not be able to access any key parts of the door.
Space Saving
In order to maximise the amount of space on your driveway and within your garage the sectional design features vertical lift operation allowing for unhindered access even with a car parked very close to the door opening. Additionally, with minimal amounts of headroom and side room needed inside the garage they can be fitted in even the tightest of spaces.
Energy Efficient Design
Constructed from an insulated 40mm thick double skinned steel panel a SeceuroGlide sectional door is manufactured to a market leading standard to ensure optimum levels of performance. In turn this helps to keep the cold out and the heat inside the building which over time should result in a reduction in heating costs (provided the garage is attached to the main part of the house).
Take a look at the design options detailed below to find a style to suit your home or call Roller Doors Ltd now on 0844 804 5577 to find out more, discuss your requirements or get a quote.
SeceuroGlide Centre Ribbed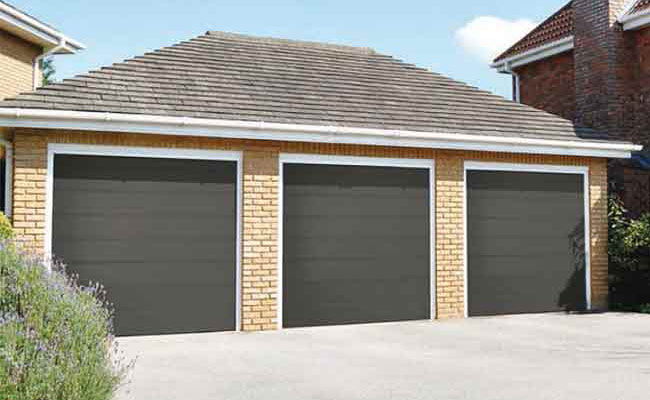 Suitable for any style of residential architecture the simple centre ribbed profile featured on this design will add a striking appearance to any location. Available to order in made to measure sizes to ensure the perfect fit, the door can be supplied in a choice of colours and operating types to suit individual preferences at an affordable price.
SeceuroGlide Ribbed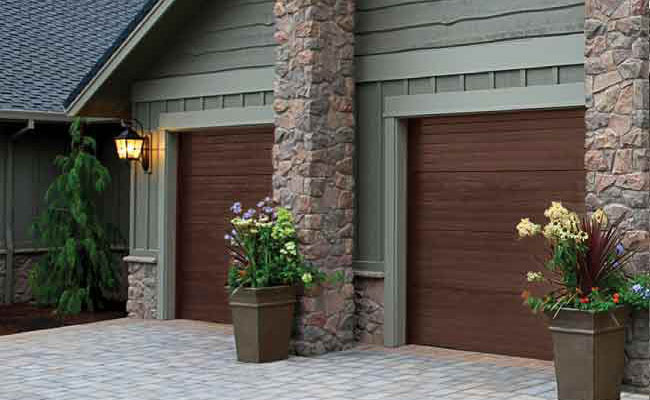 Providing high levels of security at a discount price, the SeceuroGlide ribbed sectional garage door is a firm favourite with homeowners looking for clean and simple lines to help reflect their properties existing architectural features.
To obtain a quote call us now on 0844 804 5577
Seceuroglide Cassette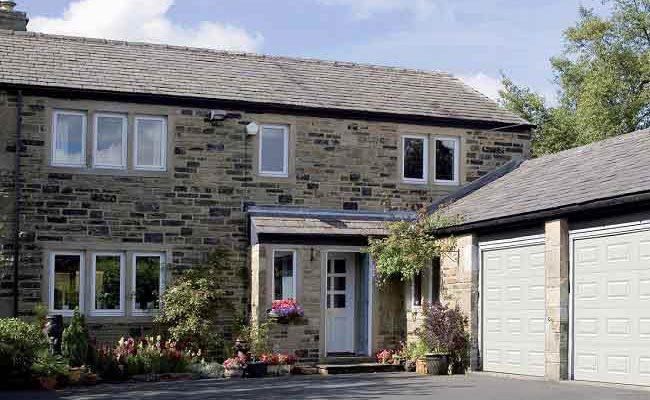 Perhaps the most timeless of all sectional garage door designs, the rectangular embossments will give the look of a traditional up and over door but will provide all the benefits of thermal performance and high security making it one of our best selling designs.
Seceuroglide Unribbed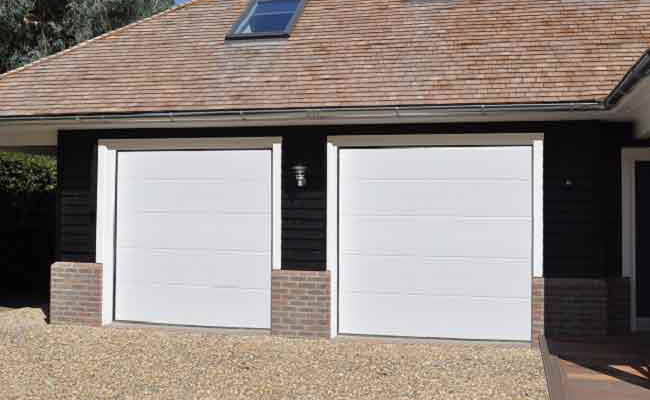 Featuring clean and simple lines, the unribbed profile of this sectional door is increasing in popularity. Suitable for any residential setting, this design can be transformed into a custom door design with the addition of stainless steel windows and metallic paint finishes.
To obtain a quote call us now on 0844 804 5577
Seceuroglide Micro Rib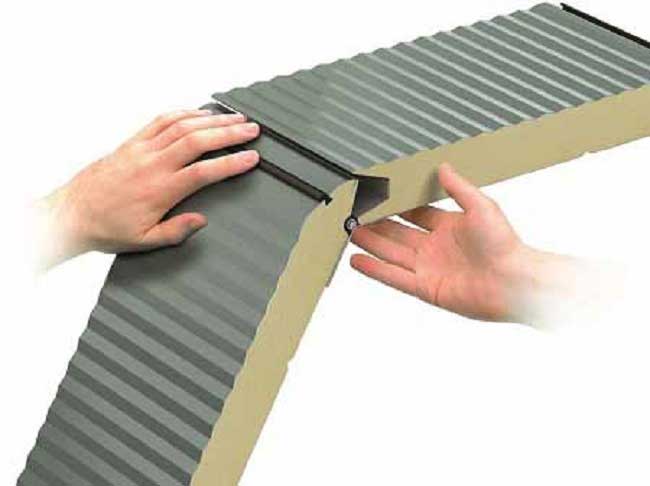 Suited to modern properties this unique design is relatively new to the UK. With embossed horizontal lines space close together it is possible to achieve a designer look to any residential environment at a price that is affordable to the average homeowner.

Main Features
✓

Manufactured in the UK using high grade steel components

✓

Thermally efficient 40mm thick double skinned door panel

✓

Available in a choice of 3 lifting mechanisms depending on space restrictions

✓

Select between manual and electric operation

✓

Finished in a range of standard colours, laminated finishes or for a more distinct look can be painted in any RAL or BS colour

✓

Safety is integral with anti pinch finger joints

✓

The elements are kept at bay with weather seals all round

✓

CE marked to ensure compliance with the latest EU safety legislation

✓

A 10 year warranty provides total peace of mind
To obtain a quote or for more information about our physical security products call 0844 804 5577 and we will be on hand to provide help & support. Alternatively email your enquiry to sales@rollerdoors.co.uk
Tracking Mechanisms to Suit your Garage
Sectional Elite (Side Springs)
Offering a truly smooth operation the SecuroGlide Sectional Elite is both easy and quiet to operate. Suitable for door openings up to 3500mm in width the tracking mechanism features side springs to aid the doors operation.
Sectional Compact (Rear Springs)
Designed for garages with limited internal headroom this tracking mechanism requires just 90mm of space in which to fit. Packed with all the same features as the standard model, doors specified with this type of lifting gear can be specified in widths up to 5200mm in width and 3000mm in height making it suitable for virtually and domestic situation.
Sectional Plus (Front Mounted Springs)
Where headroom space inside the garage is not an issue the SeceuroGlide Sectional Plus is a great choice. Featuring a front mounted torsion spring fixed the back of the lintel doors fitted with this type of operating system offer unrivalled levels of performance.