SeceuroGlide Excel Roller Garage Doors
As a market leader in its field the SeceuroGlide Excel Roller Garage Door is the first of its kind to be tested and approved to meet Police and insurance standards making it an excellent choice for any security conscious property owner looking to provide the maximum level of protection for the contents of their garage.
SeceuroGlide Excel – Security without Compromise!
Whilst many UK garages containing thousands of pounds worth of valuable items the doors protecting them will generally be pretty inadequate when it comes to providing an adequate level of security. Criminals are aware of this and will often target this area of your home. However with the addition of the SeceuroGlide Excel access into the building will be virtually impossible making it one of the most advanced roller garage doors on the market. Designed and constructed in the same manner as the original SeceuroGlide Classic, the Excel features a unique reinforced construction which has allowed it to become the first of its kind to meet a recognised national standard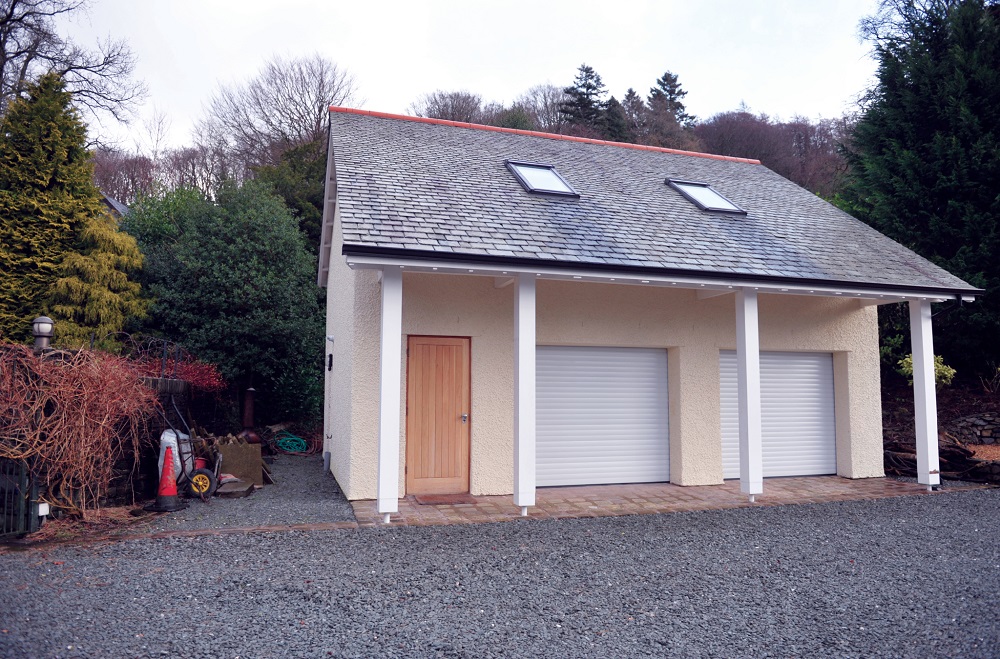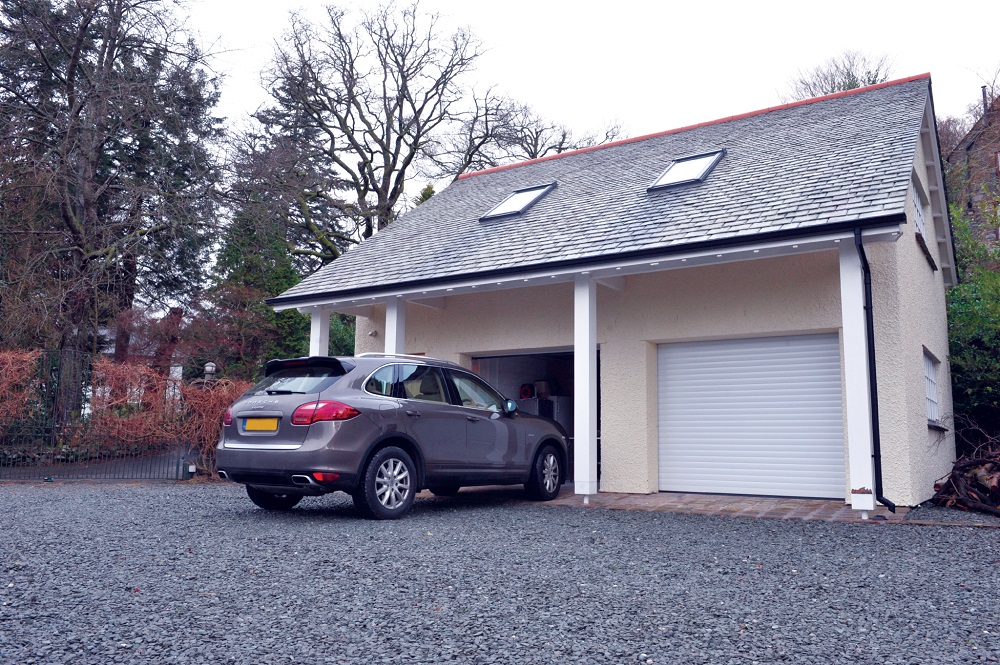 To obtain a quote or for more information about our physical security products call 0844 804 5577 and we will be on hand to provide help & support. Alternatively email your enquiry to sales@rollerdoors.co.uk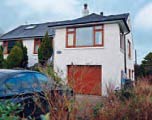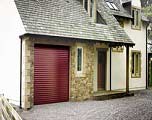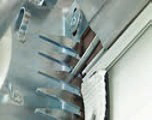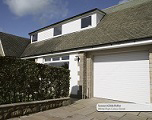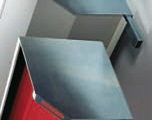 SeceuroGlide Excel Insulated Roller Doors – Options to Suit any Garage
Manufactured in the UK using high quality components the SeceuroGlide Excel is an excellent investment for any homeowner and will undoubtedly provide you with the peace of mind that your valuables will remain safe from the hands of criminals and trespassers.
Featuring a powerful tubular motor with an amazing 7 year warranty each door also comes with the benefit of 2 x remote controls, an internally mounted control box that has a built in courtesy light along push button operation and an internal manual release to allow operation of the door in the event of an emergency or power failure. Furthermore to ensure the door keeps the users safe the bottom leading edge of the curtain is fitted with a wireless safety edge. This system will monitor the doors movement and automatically stop the motor the instant it senses an obstruction.
Available in a choice of modern and traditional painted finishes together with numerous laminated woodgrain options there is an option to suit any residential application without it breaking the bank. If these don't suit then most other RAL colours are available for an additional charge.
To obtain a quote or for more information about our physical security products call 0844 804 5577 and we will be on hand to provide help & support. Alternatively email your enquiry to sales@rollerdoors.co.uk
SeceuroGlide Excel Installation Requirements
SeceuroGlide Excel garage doors are not suitable for external face fixed installations.
Low level external manual overrides are not available for the Excel.
SeceuroGlide Excel doors must be fitted internally so that the entire roller mechanism is above the opening.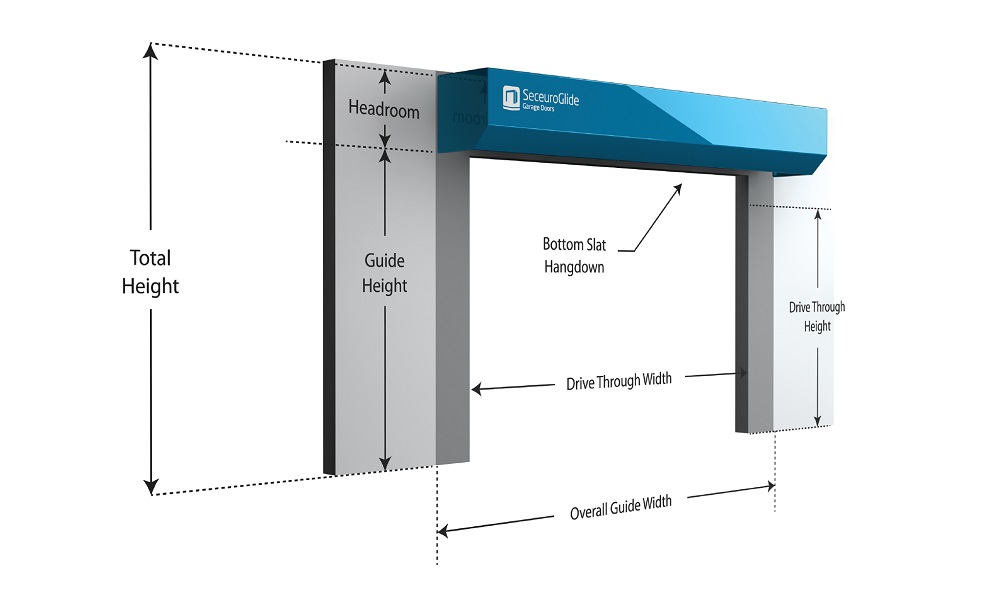 To find out the full technical details of the SeceuroGlide Excel door click here or simply give us a call now and we will be pleased to discuss the technical details with you.
SeceuroGlide Excel Roller Garage Doors –Tested and Approved
The first roller door on the market to be tested and approved to Police and insurance approved standard the SeceuroGlide Excel easily meets the Loss Prevention Certification Board (LPCB) LPS1175 burglary resistance standard which is endorsed by 16 organisations including the Association of British Insurers and the Association of Chief Police Officers. This timed test is designed to mimic a manual attack using a number of common tools such as screwdrivers, bars and knifes. View a demonstration of the test in the video below.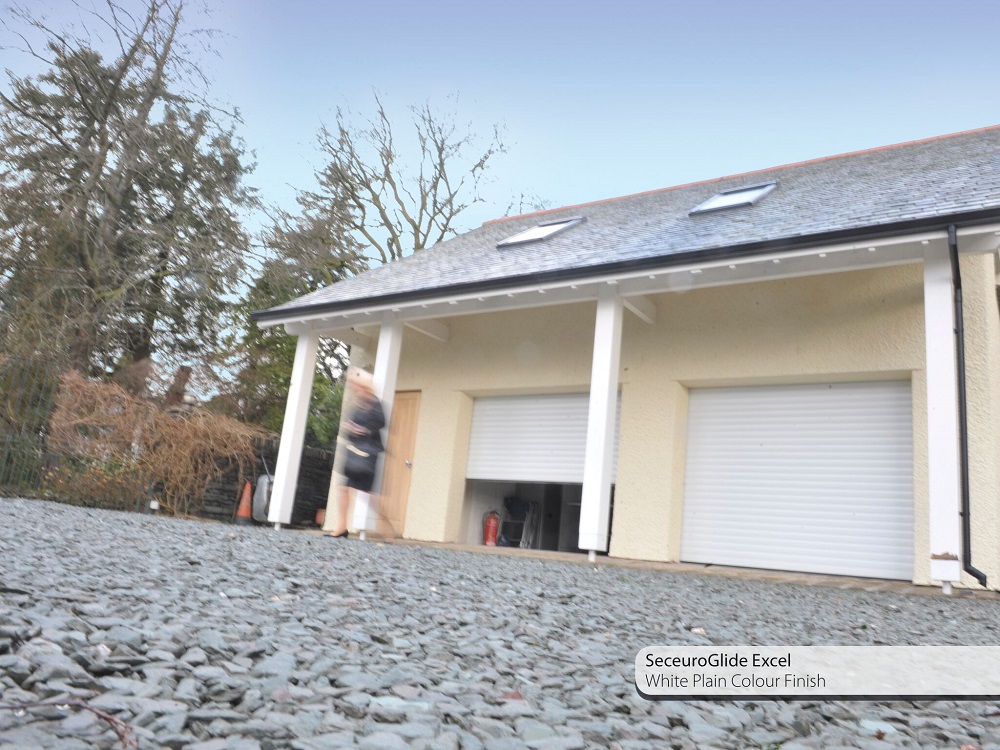 SeceuroGlide Roller – A Host of Enhanced Features
Thanks to a forward thinking approach and a lot of continuous development SeceuroGlide garage door are able to offer many unique features that are not available with competitor's designs. Using advanced curtain, guide rail and endplate engineering the doors are able to offer enhanced levels of security, reduced operational noise and a higher level of thermal performance.
Unique Webbing System
Designed to securely hold the individual slats of the curtain together webbed curtain featured on the SeceuroGlide door provides enhanced levels of security, reduced wear and tear and a significantly quieter operation when compared to endlocked doors.
Innovative Design Approach
Manufactured using a reinforced extruded aluminium top slat the SeceuroGlide range can offer more strength than competitor's designs. Furthermore, with a unique and clever locking mechanism the curtain is able to finish slightly higher up the endplate allowing for a better seal against the back of the lintel.
SeceuroGlide Connect
Using the latest in smart technology this system allows you to operate the garage door using a smart phone.
SeceuroGlide Connect+
Open and close your garage door from anywhere in the world by making one simple phone call to the doors receiver unit.
Proven Durability
Having undergone a rigorous in house durability test the standard SeceuroDrive motor now comes with the benefit of an industry leading 7 year manufacturer's warranty.
Fully CE Marked
SeceuroGlide garage doors are all fully compliant with the latest European directives and safety standards and are CE marked to show compliance with CPD (Construction Products Regulation).
To obtain a quote call us now on 0844 804 5577
More Garage Door Types from Roller Doors Ltd
Whilst SecuroGlide roller shutter garage doors offer premium performance and reliability we do have a wider range of options to choose from that may work out more suitable for your budget. To view a variety of garage door designs click the links below or for help and advice choosing the right style for your home get in touch and we will be happy to discuss your options.