Roller Shutter Doors
Security Roller Shutters for Windows & Doors
Here at Roller Doors Ltd we have a wide range of market leading roller shutter doors for sale that offer amazing value for money. Suitable for residential, commercial and industrial environments our high quality security shutters provide an effective means of securing a building against the threat of theft, trespass and vandalism making them an excellent choice for any property or business owner looking to secure their assets.
Take a look at our great range of roller shutter doors detailed below or call now on 0844 804 5577 and we will be pleased to discuss your options, provide advice and answer your questions. Alternatively email us with your sizes and we will be happy to provide you with a quote.
Our most popular physical security products include: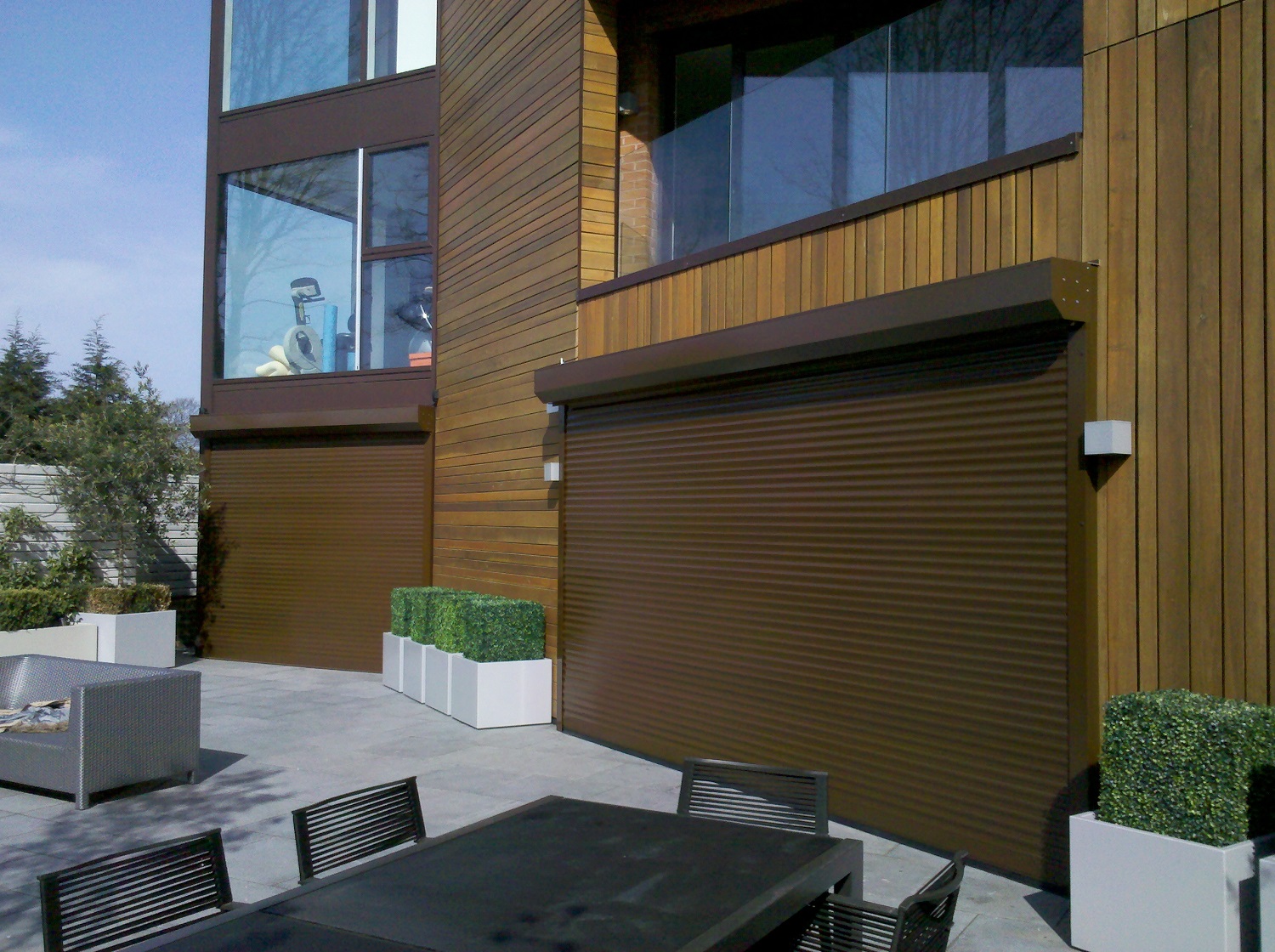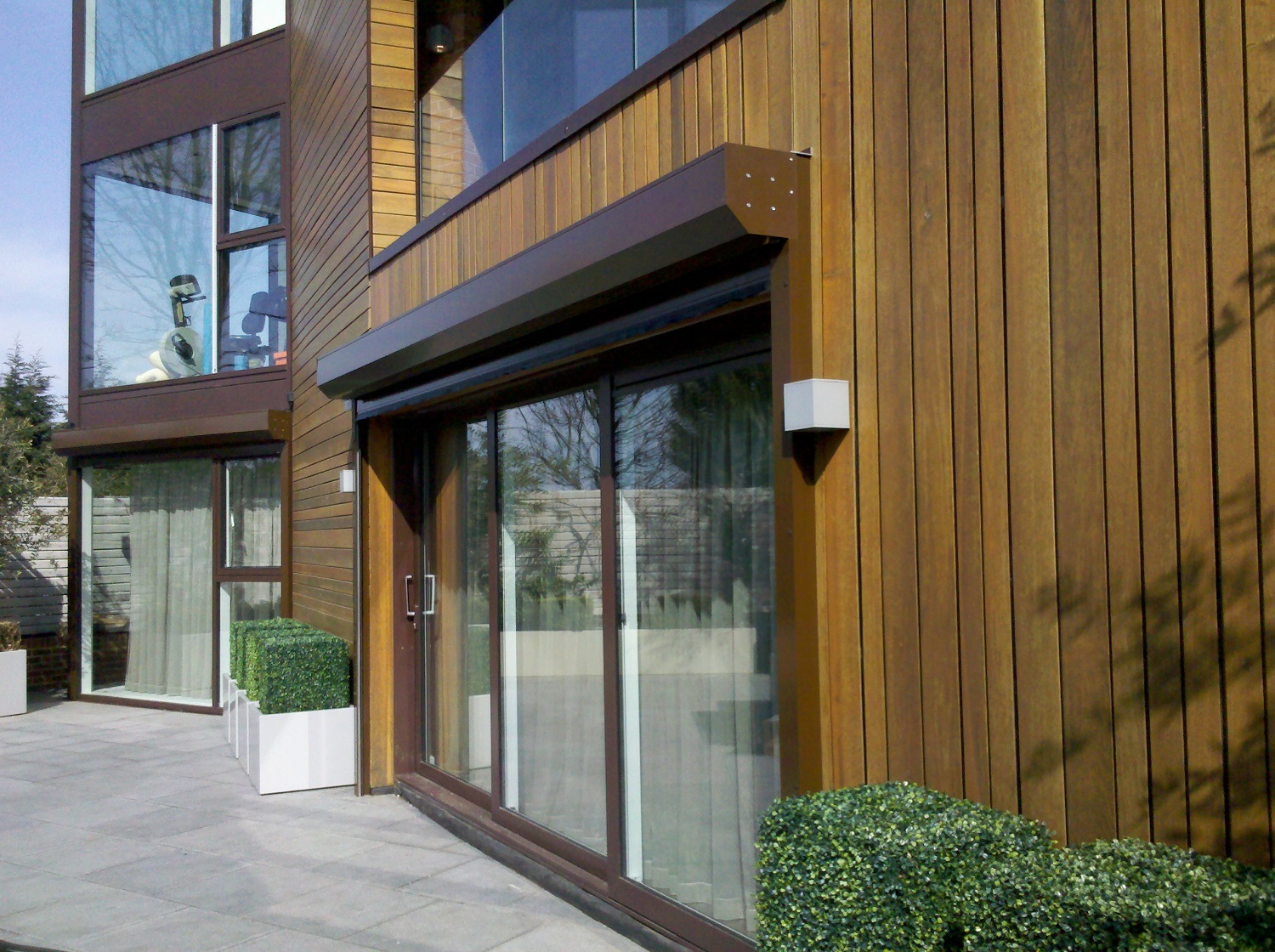 Handmade Roller Shutter Doors for any Security Application
Whatever your physical security requirements may be we are confident that we have the right roller shutter doors for sale in a specification to suit your needs and at a price you can afford. With a variety of designs to choose from, we are able to offer bespoke products to meet you exact requirements giving you the peace of mind that the door you order will offer the best level of performance for it`s intended purpose.
You can choose from the following basic options as standard:
Manual Opening (spring assisted)
Chain Operation
Electric Opening (via remote, key switch or rocker switch)
Choice of colours
So whether you need a security shutter to protect an office window or need a large galvanised roller shutter door to secure an industrial workshop why not get in touch today to see how we can help you. We may even save you some money in the process!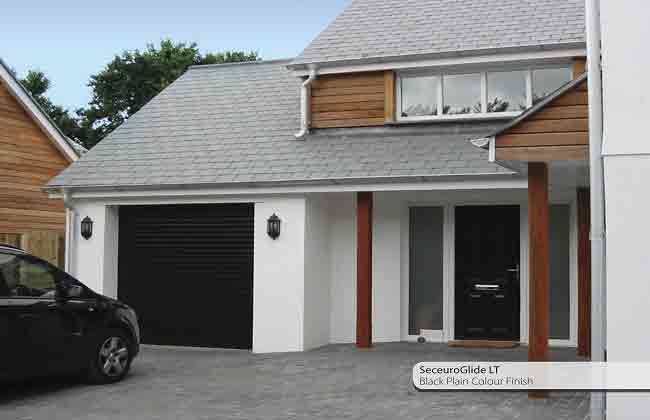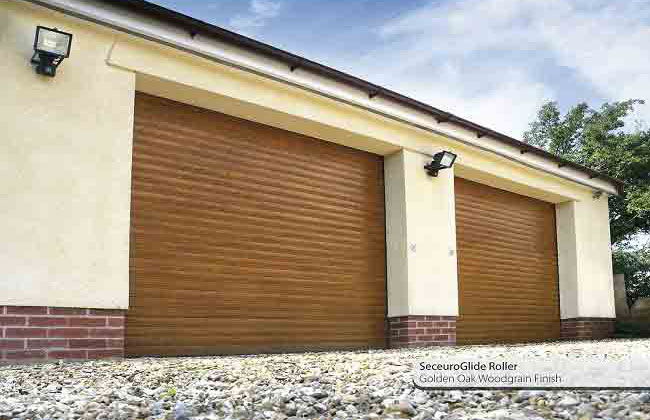 UK Manufactured Roller Shutter Doors – Protecting What`s Important to You
With over 10 years experience selling industry leading roller shutter doors throughout the UK we offer products that attain the best level of strength, performance and durability whilst retaining a very competitive pricing structure. Working closely with large UK manufacturers including SWS and Birkdale we are confident our range of products will protect what is important to you for many years.
Constructed from high grade components including steel and aluminium here are some of the benefits of buying one of our roller shutter door designs.
Superb levels of security
Excellent levels of customer service
Easy to understand advice and information
Choice of shutter specifications to suit your budget
Simple hassle free ordering
Made to measure sizes for no extra charge
Physical security products specifically designed and engineered for the UK market
Excellent manufacturer warranty periods
Spare parts are easy to get hold of
Regular deliveries throughout the UK
Anatomy of a Roller Shutter Door
To allow you to better understand some of our more popular roller shutter designs we have compiled a list of terminology that we feel will help you better understand the product you buy. If you are unsure what anything means please feel free to call 0844 804 5577 for clarification.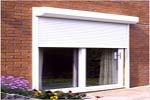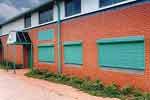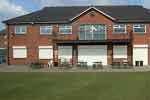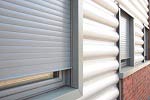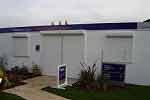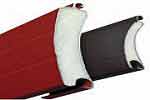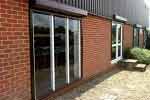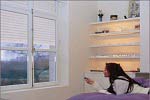 Guides
The guides form the side channels of the shutter and are what the curtain runs up and down within. During installation they should be securely fixed to the opening using the appropriate screws / bolts. Depending on the size and design of shutter you select they will vary in style and width so if space is limited at each side of the opening make sure you are aware of the width.
Endplates
These form the end of the shutter box and serve a number of purposes including holding the barrel, motor and safety brake. They are also used to secure the shutter box to the opening and provide a fixing point for the canopy cover so that it is protected from the weather. Available in aluminium and steel the height and weight of the shutter normally determines the size of the endplates required. This means that some shutter may not be suitable for your installation due to the amount of space they may require above the lintel.
Shutter Box
Designed to cover the roller mechanism up from view the shutter box creates a neat appearance, provides protection against the weather and makes it harder for a criminal to tamper with vulnerable components. Usually made up of a top and bottom section they simply screw or rivet to the endplates.
Motor Limits
Where an electric roller shutter door is specified the motor will need to be set up so that it knows when it has reached the top and bottom point of the opening. Adjustment is relatively simple and usually comes in the form of push buttons or small grub screws.
Curtain
Available in numerous sizes, materials, heights and thicknesses the curtain makes up the bulk of a roller shutter door and is the part that goes up and down. Regardless of the shutter type you need they all work in a similar manner in that each lath interlocks with the next to create a single continuous security barrier. Furthermore, other benefit of this interlocking design is that the curtain can be coiled into the minimum amount of space allowing for thicker insulated doors to require no more room than that of a non insulated version.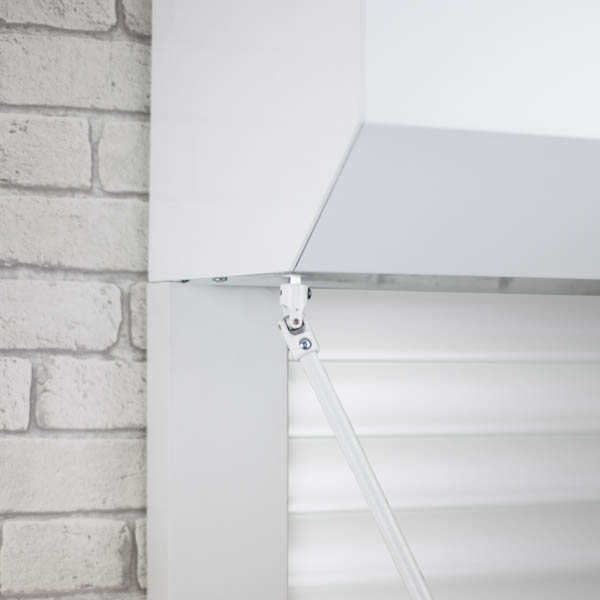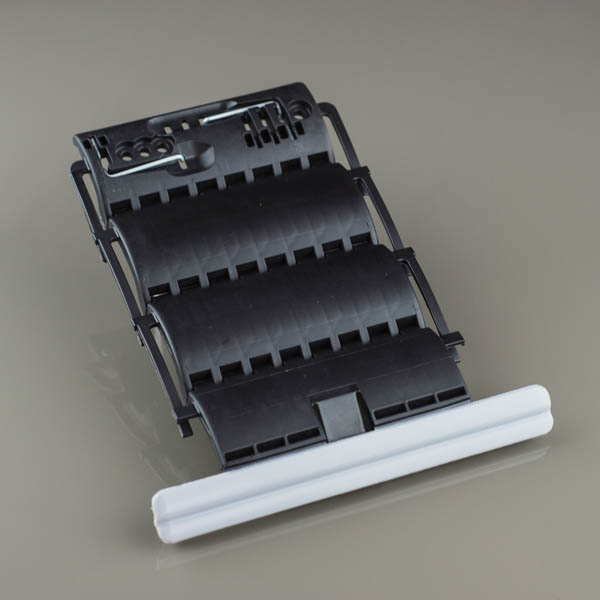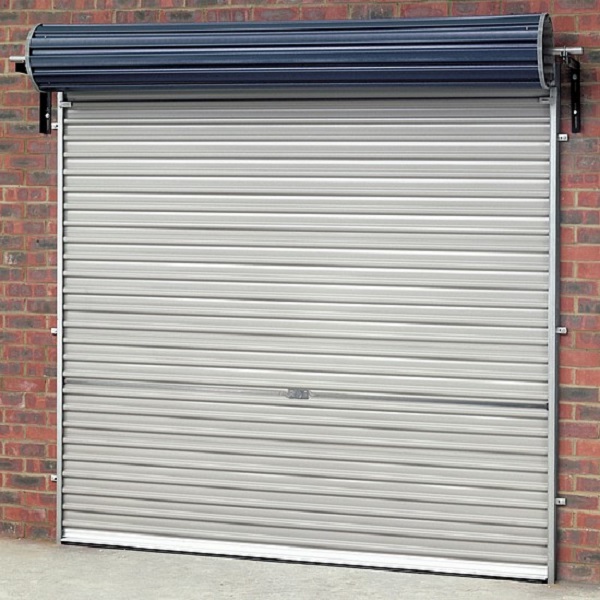 Locking Straps
In order that the curtain can be connected to the barrel the use of locking straps is required for most roller doors. They work a bit like a human elbow in that the harder they are pushed the more they lock making them a great security feature for any location. The other benefit of this design is that for an electric roller shutter the locking straps remove the need for you to use a key to secure the curtain closed which adds to user convenience.
Face Fixed
This refers to the way in which a roller shutter door is fixed to the opening. The term "face fixed" refers to the fact that the shutter is fitted to either the inside (internal face fixed) or outside (external face fixed) face of the opening. The benefit of installing a roller shutter in this manner is that the maximum opening width and height is maintained as the guides overlap the aperture and the shutter box is located above the opening (usually in front of the lintel). However, please be aware that whilst this is the most common method of fitting the shutter some installations may not be suitable for this method of installation. If you are in doubt as to the best position to fit the shutter please speak to us by phone or email prior to placing an order and we will be on hand to offer impartial advice.
Reveal Fixed
When there is no side room to allow the guides to overlap the back of the opening may be required to find another fitting solution. The term reveal fixed therefore means that the guides are fitted directly between the opening and the shutter box is located underneath the lintel. The drawback to this is that the existing opening is reduced by the width of 2 x guides and the height by the depth of the shutter box. For large opening this is usually not an issue but if space is already limited fitting a shutter in this manner can make the opening a little too small.
Manual Release
In order that an electric roller shutter door can be operated in the event of a power failure the motor can be specified with a manual release. This system works via a manual crank handle allowing the curtain to be wound up and down as necessary.
Insulated Aluminium
Where there is a need to provide a degree of thermal and acoustic performance an insulated aluminium shutter is a great choice. Constructed from a double skin or roll formed aluminium with an expanded foam filled core the lath are available in numerous sizes and thickness to suit your individual needs.
Extruded Aluminium
Generally constructed from twin walled extruded aluminium lath profile a shutter of this type will offer excellent levels of security whilst remaining relatively aesthetically pleasing in appearance. Available in a variety of specifications they come in a number of sizes and can be powder coated to virtually any RAL colour allowing you to create the perfect match to existing architectural features or company branding.
Galvanized Steel
Available in 20 and 22 SWG lath galvanised steel roller shutter doors provide a strong and robust means of securing any space. Constructed from galvanised roll formed steel sections these shutter are perfectly suited to commercial and industrial applications or when powder coated make for a very secure garage door.
Punched Lath
Made up using extruded aluminium the punched shutter has sections cut out of each lath to allow for vision, ventilation and light to enter through the curtain. This makes this style the perfect choice for bars, serving hatches, receptions and shop fronts.
To obtain a quote or for more information about our physical security products call 0844 804 5577 and we will be on hand to provide help & support. Alternatively email your enquiry to sales@rollerdoors.co.uk
Roller Doors Ltd - Market Leaders in the Supply of Roller Shutter Doors for Residential, Commercial & Industrial Applications
Available in a range of specifications to suit virtually any security requirement our range of market leading roller shutter doors will provide protection from theft, stock loss and pilferage not to mention the ability to restrict the movements of the occupants of a building (for example closing off a canteen during out of hours).
Residential Security
If you are a homeowner looking to add increased protection to your property then we have a number of roller doors that will meet your needs at a very competitive price. We have insulated designs to help cut down on heat loss, extruded aluminium designs that provide a robust level of protection to windows and doorway, roller garage doors to secure the internal contents of the garage and also galvanised shutters to help secure your workshops.
Available in a number of standard colours in both manual and electric operation most of our roller shutters that are designed for residential properties feature what is known as a "continental" design. This means that the roller mechanism and guides are compact in size and as such does not make them detrimental to the overall aesthetic appeal of the property.

Designs to look out for include the SeceuroShield 38 Roller Shutter , Birkdale 50mm foam filled shutter and the SeceuroShield 75 galvanised roller door.
Commercial Security
Designed to be subjected to a higher level of use our range of commercial roller shutter doors offer great levels of performance and reliability making them an excellent investment for any business owner. Featuring a strong and secure curtain, the shutters are capable of meeting the rigorous demands placed on them daily and as such will be made from heavier duty components, feature larger guides and as a result an increased level of security over those designed for residential applications.
Our commercial roller doors provide an effective physical security solution in some of the following locations:
Receptions
Offices
Warehouses
Storage Units
Schools
Shop Fronts
Retail Units
Canteens
Workshops
Hospitals
Golf Clubs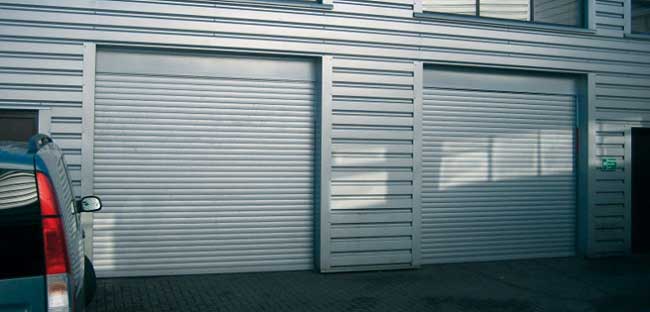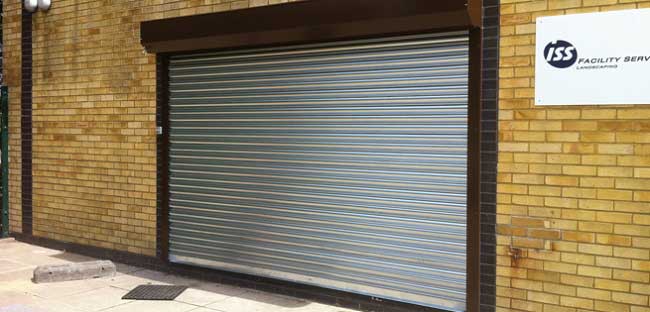 Type of Commercial Shutter Operation Available
Manual Shutters: Depending on the size and design required these shutters will be available as spring assisted (a spring is fitted inside the barrel to aid the user move the door), chain hoist (the user pulls the chain to open and close the door) or via crank handle (the user turns a metal pole that is connected to the gearbox of the shutter).
Electric Shutters: Our range of electrically operated roller shutter doors are fitted with a strong, quiet, reliable and powerful tubular motor and can be specified to be controlled via wall mounted key switch (the user turns and hold the key until the curtain has reached the required position), rocker switch (works in the same way as above but without the need for a key), remote control (can be set up to work on a hold to run basis or when fitted with safety features can work with the single press of a button), group commander (this small interface allows a number of shutter to be operated at the same time from one location) and fire alarm relay (a must have addition for a fire rated shutter this system links with an existing fire alarm and will set the motor moving in the event of the alarm sounding).


Available in a choice of solid, punched and perforated lath profiles we are confident we will have the right option to suit your needs. So whether you need a manual roller door to secure a trade counter or need a large electric roller shutter to secure a retail unit why not get in touch today to see what we can offer you.
Why Choose Commercial Roller Shutter Doors?
Whilst there are lots of reasons to install a commercial roller door to your business premises here are the most common benefits they provide.
Protect against the expense and inconvenience of theft and stock loss
Safe and simple to operate
Punched lath designs allow window displays to remain visible outside of normal business hours
Allows internal storage locations to be secured when access is not required
Choice of powder coated finishes enables existing corporate branding to be perfectly matched
Takes up minimal space inside or outside the building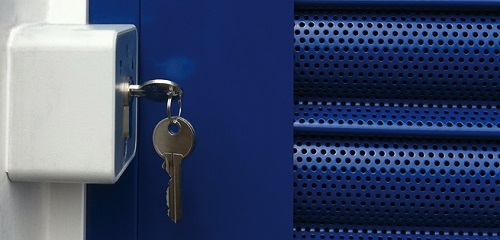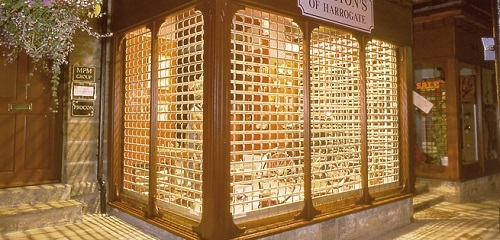 To obtain a quote or for more information about our physical security products call 0844 804 5577 and we will be on hand to provide help & support. Alternatively email your enquiry to sales@rollerdoors.co.uk
Industrial Security
Roller shutter doors for industrial applications need to be capable of spanning larger openings and as a result are manufactured from heavier duty components to ensure they provide the best level of performance. With an emphasis placed on security rather than aesthetic appeal the doors have a more basic appearance however still provide an effective physical barrier that will protect against the threat of unauthorised access, theft, trespass and criminal activity. With industrial units often containing thousands of pounds worth of stock and equipment and the need for regular access our range of industrial roller shutter doors come with some of the following features.
Single or 3 phase motors
Heavy duty galvanised steel construction
Chain hoists with a 4:1 ratio to make moving the door faster
View our range of industrial roller shutter doors or take a look at our most popular options including the Gliderol Series B Light Industrial Roller Door and the SeceuroDoor 75 security shutter.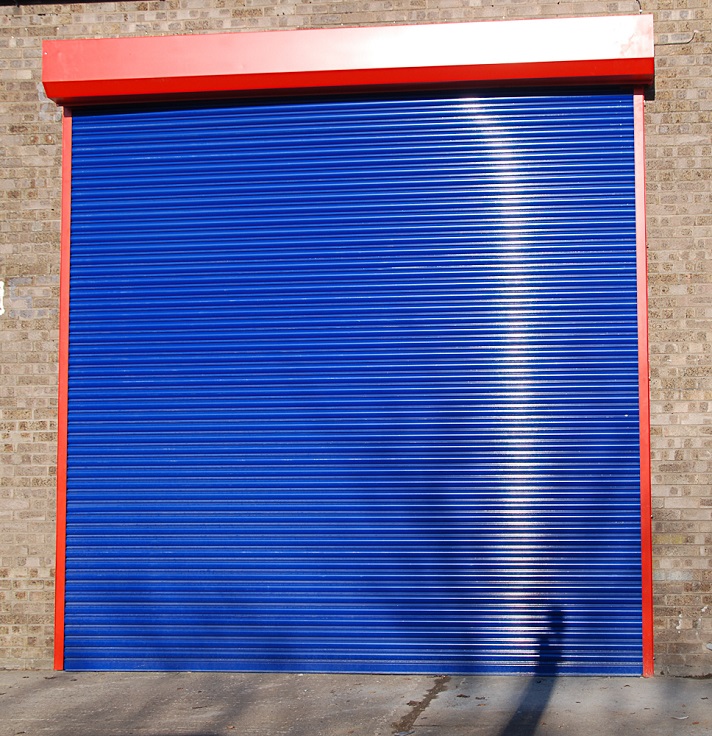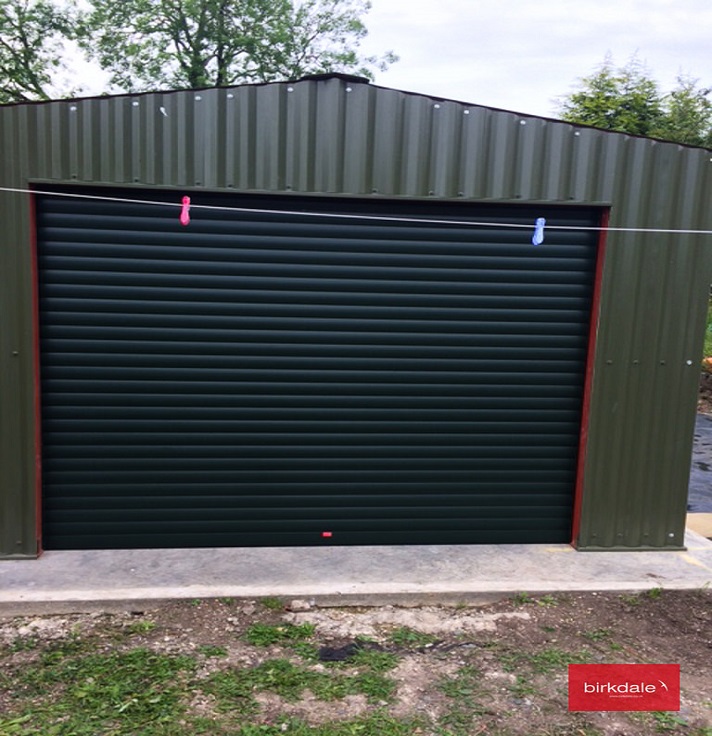 Want to Discuss Your Residential, Commercial or Industrial Physical Security Requirements?
If you are a property owner and want to improve security to a building but do not know what shutter is the best design to suit your requirements please get in touch now by calling us on 0844 804 5577 and a friendly member of staff will be on hand to offer advice. Alternatively you can email us with your sizes and we will be happy to send you a no obligation competitive quote.
SeceuroShield – Our Best Selling Roller Shutter Door Designs
Manufactured by SWS UK the market leading SecueroShield range of residential and commercial roller shutters are designed and engineered to provide optimum levels of performance making them suitable for virtually all building environments.
So take a look at the overview of the product range detailed below, download the SeceuroShield brochure here or call now on 0844 804 5577 to get a quote.
SeceuroShield 150 Foam Filled Security Shutters
Engineered to provide a level of security that is adequate for residential applications the SeceuroShield 150 is an excellent choice for securing windows and doorways around your home or are equally well suited to providing a means of securing serving hatches, bar areas and receptions within a commercial environment. Constructed using a double walled insulated aluminium lath these shutters comes in a range of sizes, have the option of manual or electric operation and can be specified in a choice of white, black or brown as standard.
SeceuroShield 38 Extruded Aluminium Roller Shutters
Suitable for use in a residential setting where a high level of security is required the
SeceuroShield 38
features a strong extruded aluminium curtain making it robust, durable and an effective means of securing most openings without having a detrimental appearance to the building. Available in a choice of solid, punched and glazed designs the SeceuroShield 38 can also be utilised in commercial settings where a medium level of security is required. If required this shutter can also be upgraded to the SeceuroShield 3801 "Secured by Design" model making it an excellent all round solution for any windows, doorways or storage spaces that need to have a high level of protection.
SeceuroShield 60 Built-on Security Shutter
Manufactured using a larger lath profile the SeceuroShield 60 roller shutter door will provide high levels of security in both residential and commercial settings and is a popular choice for schools, retail outlets and shop fronts. Available to suit openings up to 5850mm in width the SeceuroShield 60 is tough, durable and practical to operate thanks to the many manual and electric options to choose from.
SeceuroShield 75 Galvanised Steel Roller Shutter Doors
Available up to 7000mm in width and 5000mm in height in a choice of traditional and continental designs the SeceuroShield 75 galvanised steel shutter is constructed using 20 or 22swg steel profile making it hardwearing, durable and an effective means of keeping valuable contents safe within any building. Generally used for doorways the Seceuroshield 75 is available in a choice of manual or electric opening allowing for total user control. Supplied as standard in a choice of galvanised steel, or for no extra charge can be powder coated white, black or brown meaning they offer terrific value for money. Alternatively if these colours are not suitable the SeceuroShield 75 can also be powder coated to virtually any RAL colour.
SeceuroShield 77 Insulated Roller Door
If you have a need to cut down on the amount of heat that is being lost through a window or doorway or have a need to stop sound transference then the SeceuroShield 77 insulated roller door is the product of choice. Featuring an 18mm thick curtain constructed from a double skin of aluminium these roller shutter doors are secure, thermally efficient and can be specified in a good range of colours as standard. Suitable for use within residential and commercial locations SeceuroShield 77 can be ordered in bespoke sizes up to 5400mm meaning most large openings can be spanned with ease.
To obtain a quote or for more information about our physical security products call 0844 804 5577 and we will be on hand to provide help & support. Alternatively email your enquiry to sales@rollerdoors.co.uk
Installation Types
Thanks to the versatile design of a roller shutter door it is possible to install them in numerous ways so as to best take advantage of the buildings current construction constraints. Take a look at some of the possible installation configurations below to see what is possible.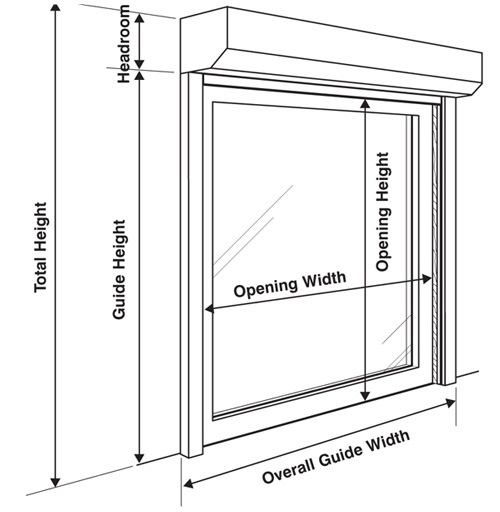 Internal Face Fixed: This method of fixing the shutter to the opening allows for the maximum opening width and height to be maintained. The guides overlap the back of the opening and the roller box will site above and behind the opening giving a cleaner and neater finish when viewed from the outside of the building.
External Face Fixed: Generally used where internal headroom would limit the usability of the opening the shutter is fixed to the opening in the same manner as described above only in reverse. This does however mean that the guides and shutter box become visible on the outside of the building so may not be suitable in some applications.
Reveal Fixed: Shutters fixed between the opening are a good choice where there are no returns on the opening or where the wall is excessively deep. The drawback is that the opening is reduced in size.
Other Fixing Types: In some instances it may be necessary to install one side of the shutter in a "face fixed" configuration and the other side in a "reveal fixed" configuration. Whilst this is not an issue in itself we do recommend that you contact us for help with sizes if you are unsure of any design aspect of our roller shutter doors.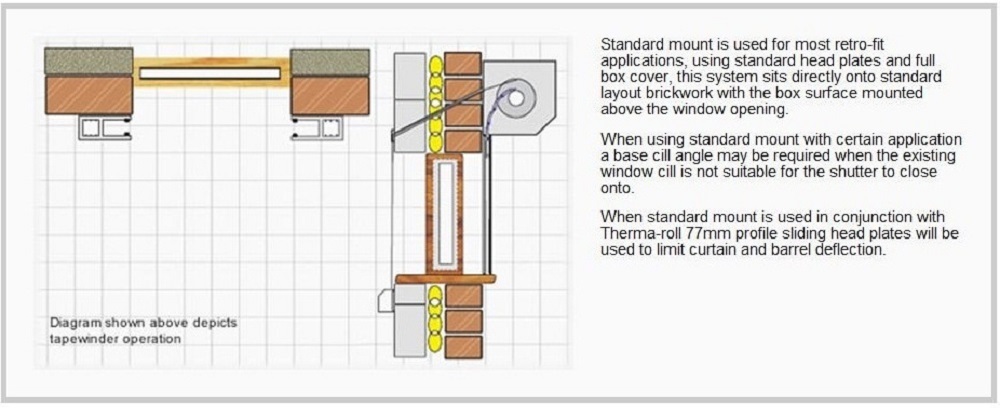 Roller Shutter Door Best Practice
If you are looking to order a roller shutter door and want to know more about best practce reccomendations from the HSE please click here.