Insulated Sectional Garage Doors
Where security and thermal performance are of paramount importance, our range of insulated sectional garage doors by market leading UK manufacturers Seceuroglide, Gliderol and Alutech are the perfect investment for any home. Featuring a foam filled 42mm thick panel that can achieve a u value of around 1.4w/m2K, the double skinned steel door will provide an effective barrier to the elements whilst ensuring your valuables remain safe from the hands of criminals, vandals and trespassers.
Available in a range of styles, sizes, designs in a choice of manual and electric operation, we are confident we will have the right sectional door combination to meet the requirements of all residential environments at an affordable price.
So select from one of the below manufacturers product ranges to find a style to suit your home, read the below information to find out some more great benefits or contact us today by phone or email for further assistance and a member of staff will be on hand to provide advice and support.
To obtain a quote call us now on 0844 804 5577
Vertical Lift Design Will Save Space
Featuring a simple yet effective design, an insulated sectional garage door can save space on the driveway making parking issues a thing of the past. Constructed from 4 or 5 individual panels that hinge together, the door panel retracts back inside the garage as it opens allowing for the maximum opening width and height to be achieved.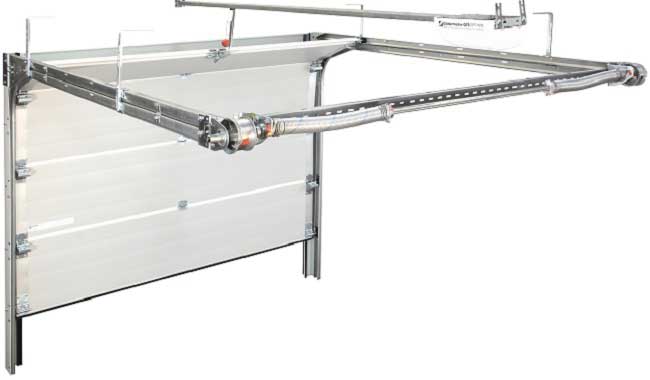 Keep your Car & Valuables Safe
Once installed in the correct manner, an insulated sectional door will provide high levels of security to any residential garage. With all the tracking mechanism and vulnerable moving parts located inside the garage, there are minimal weak points for an intruder to target making them one of the most secure door designs currently available.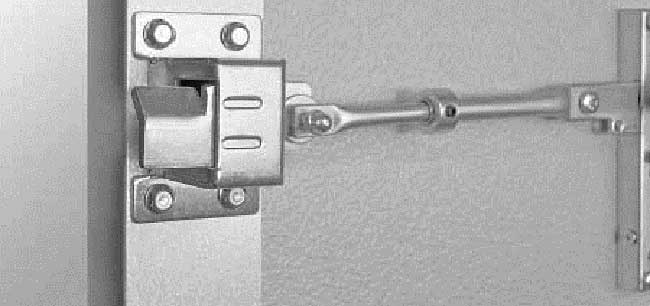 Double Skinned Profile Adds Strength
Manufactured with a double skin of steel (with the insulation sandwiched in between) an insulated sectional garage door is extremely rigid and will not flex should somebody try to force entry inside. The added benefit of this increased thickness is that large opening sizes can be spanned with ease without having to compromise on security and durability.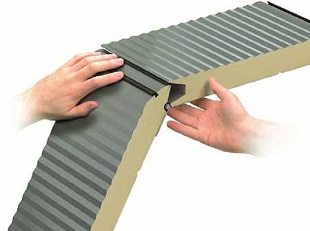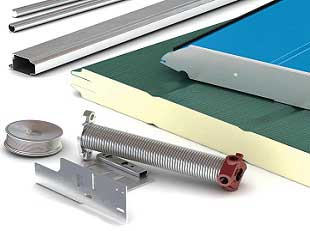 To obtain a quote call us now on 0844 804 5577