Gliderol Garage Doors
The Leading UK Steel Roller Garage Door Manufacturer
Gliderol Garage Doors are a leading UK manufacturer with over 30 years experience producing high quality physical security products at a competitive price. This makes them one of the most established brands within the industry and as a result Gliderol are a name you can trust and rely on to secure your home.
Within the Gliderol garage door range are the following 3 types of physical security to choose from.
Each available in a choice of manual and electric operation Gliderol garage doors are suitable for both residential and commercial applications including domestic garages, storage units, industrial buildings or any other setting that would benefit from enhanced security. For peace of mind all doors are fully CE marked, comply with the latest safety legislation and are backed with some excellent warranties. Furthermore with audited ISO9001 audited quality systems in place they are amongst the leading UK roller garage door manufacturers.
Manufactured to a design that has been refined over the years, the Gliderol-a-Door continues to be as popular today as it was when it was first launched over 20 years ago. Synonymous with quality and durability these superb value roller garage doors are very reliable and have a timeless ribbed design making them as strong as they are stylish.
Providing homeowners with a smooth and reliable means of accessing their garage all Gliderol-a-door single skin steel roller doors feature spring assisted operation making even large manual doors light to open. Additionally, all door sizes within the range can be specified with an automatic motor to provide a more convenient way of accessing the garage.
Strong & Flexible Design
Constructed from a continuous curtain of roll formed steel a Gliderol-a-Door provides ample levels of security for any residential application thanks to the dual locking bars and reinforced bottom rail whilst still being flexible enough to coil tightly around the drum wheel. This time proven design is therefore an excellent all round choice for any property owner looking for an effective means of securing the contents of their garage at an affordable price.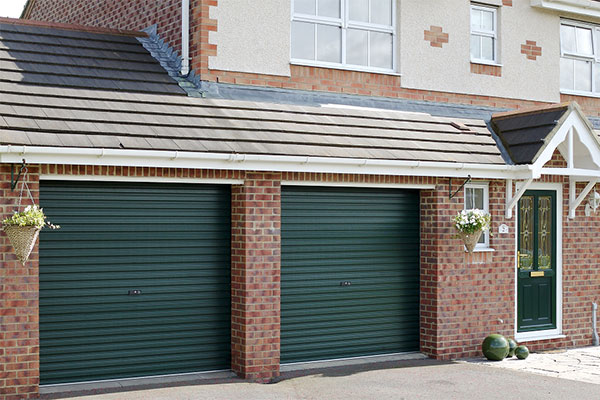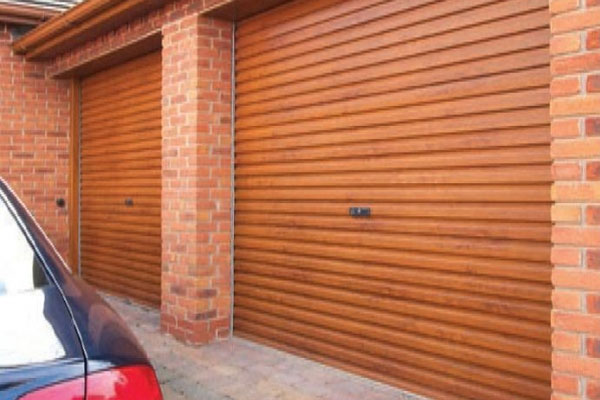 Colours to Suit your Garage
All Gliderol steel roller doors have a light grey internal face that is designed to reflect light back into the garage. On the external face the hardwearing Plastisol paint finish is available in a choice of 13 attractive colours and 3 woodgrain finishes enabling you to get a look to suit your home.
Guarantee
Designed and built to provide many years of low maintenance benefits to the property owner a Gliderol continuous sheet roller garage door comes with a comprehensive manufacturer warranty of up to 10 years giving you complete peace of mind.
Gliderol Steel Roller Door – A Design Classic
First introduced to the market over 20 years ago the Gliderol-a-Door has undergone subtle design changes to bring today`s most current design into existence. Now featuring Gliderol`s patented steel profile and corrosion protected surfaces they continue to be the market leader in vertical lift doors for a number of reasons including superior levels of aesthetics, durability, reliable performance and not to mention the superb array of colour finishes all available for the same price as a standard white door.
Got a garage with limited headroom? Well this is no longer a problem thanks to the compact version of the single skin design. Requiring less headroom than the original Gliderol-a-Door the compact version will fit into installations with limited space above the lintel making this the roller door of choice where the garage has a flat roof.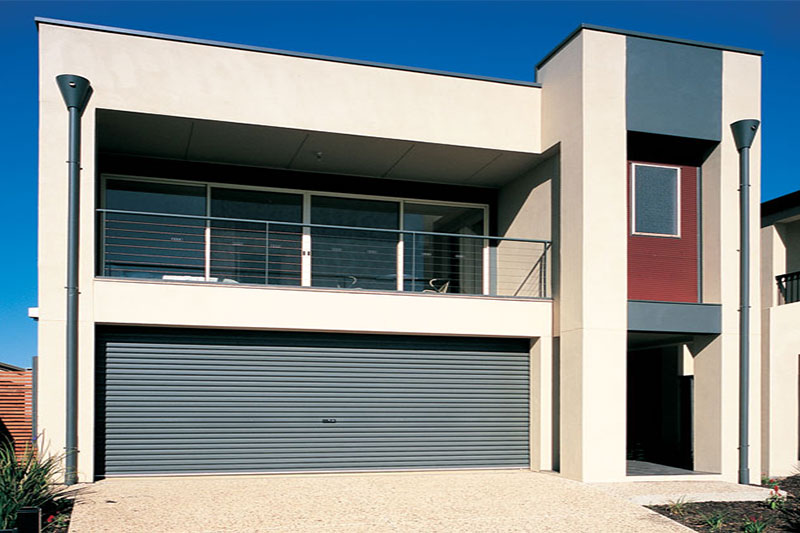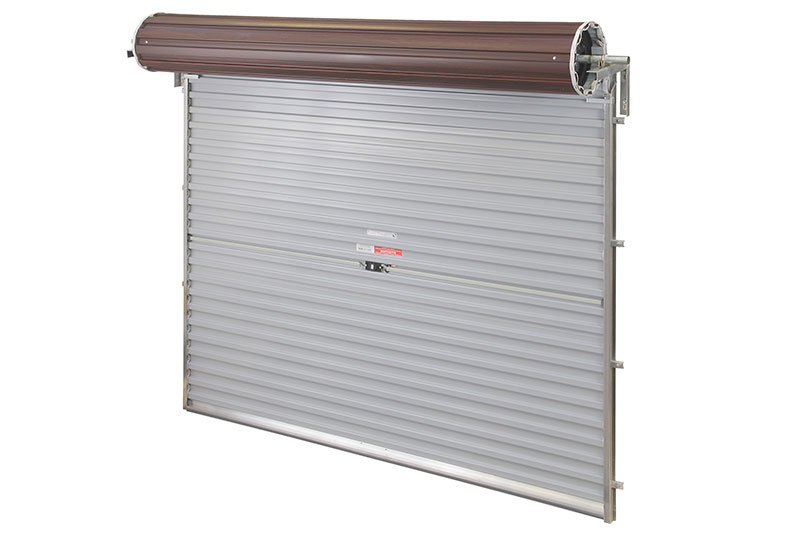 Gliderol mini roller doors are available to suit openings up to 3350mm wide and up to 2100mm high, come in the same range of colours as the standard model and for convenient operation are also available in manual and electric operation.
Is your garage wider than 4900mm? If so the use of a removable mullion`s will allow openings up to 8m wide to be accommodated width ease as 2 doors can be fitted side by side without the need for a centre pillar.
Gliderol Roll-a-Glide Insulated Roller Garage Doors
Representing simply amazing value for money the Roll-a-Glide insulated roller door from Gliderol is provides a smart and stylish means of securing your garage at a very competitive price. Featuring vertical lift operation, insulation, all round weather protection and remote control operation as standard they will not only protect your valuables but also look great too!
Manufactured using corrosion resistant individual aluminium slats that interlock together, this compact garage door design requires less headroom than the Gliderol-a-Door and as such is better suited to garages with limited space above the lintel or where the door will be fitted to the outside of the garage.
Headroom Required
Roll-a-Glide: 300mm
Roll-a-Glide Compact: 205mm
Rolla-a-Glide Manual: 300mm (not suitable for external face fixed installations)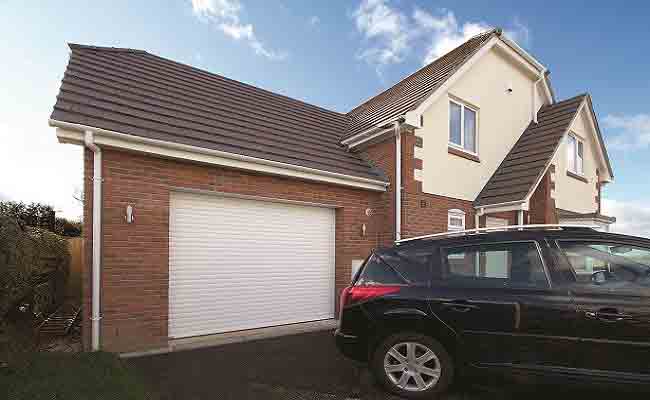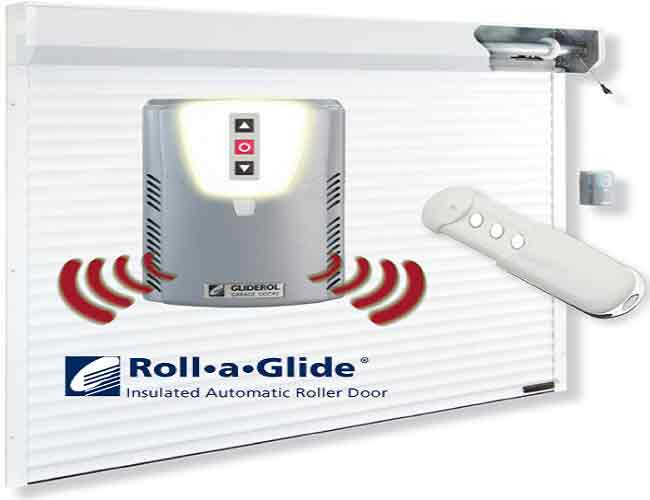 Roll-a-Glide Technology
To provide strength and thermal performance Gliderol insulated roller garage doors are manufactured using 77mm or a compact 55mm deep double skinned lath that interlock to create a continuous curtain. Side runners (guides) are constructed from extruded aluminium and are finished the same colour as the curtain. These are designed to not only hold the door securely in place but also to limit and restrict draughts around the curtain. As standard the doors are supplied without a box to cover the roller mechanism however where required a full box or a half box fascia can be specified.
Automatic Roller Doors: Manufactured under Gliderol`s strict quality controls the motor, controls and safety equipment fitted to the door are proven to perform in all weathers regardless of the time of year. Featuring spring steel loaded locking straps fixed every 1000mm along the barrel the door will automatically lock after every opening and closing cycle meaning you will never forget to lock the garage again. In the event of forced entry the integral buzzer will sound on the control box in a bid to deter an intruder which is a great little deterrent feature.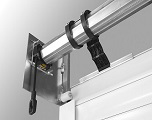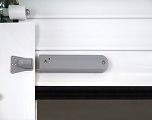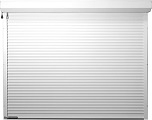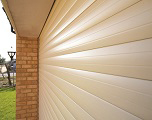 Other great features that come as standard with the Roll-a-Glide and Roll-a-Glide Compact include;
2 x Remote controls
Strong, quiet and reliable tubular motor
Wall mounted control box with push button operation
Courtesy light
Wireless safety edge
Manual spring assisted roller doors are secured with a centre mounted lock with internal locking bars that engage into the side runners when closed.
Accessories
Additional Remote Controls: Easy to programme in at the time of installation or just as simple at a later date if one gets lost.
Battery Backup: In the event of a power failure this backup power supply will allow the door to operate using the remote control and motor.
External Manual Release: If the garage door is the only means of accessing the building an external release will allow you to gain access from outside of the building without damaging any components should a power failure occur.
Hard Wired Key Switch: A key switch can be can be used to enable operation without the need for the remote control.
Photocells: For additional safety these are useful where the door opens onto a public area.
Wireless Digital Keypad: No need to wire in, simply programme it to work with the control box and access into the garage can be gained by entering a pin number.
.
A Gliderol insulated sectional garage door is an excellent alternative to a traditional up and over design thanks to the many benefits it gives to the property owner. Suitable for virtually any style of residential architecture they feature a market leading double skinned steel insulated panel will achieve a U-Value of 1.35w/m2K (this is comparable to a 550mm thick brick wall). Available to order as standard in made to measure sizes the doors benefit from ball-race bearing roller brackets to ensure smooth and reliable operation time after time.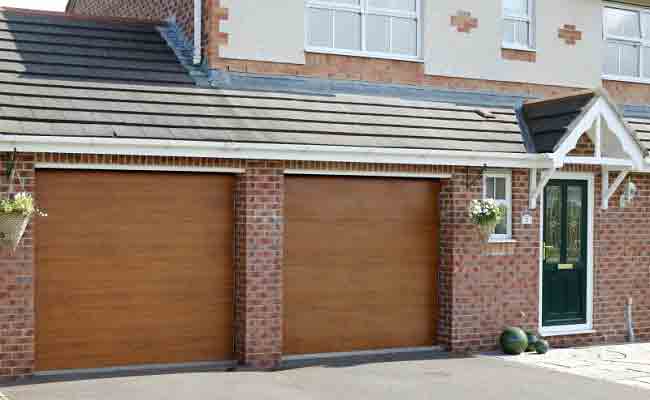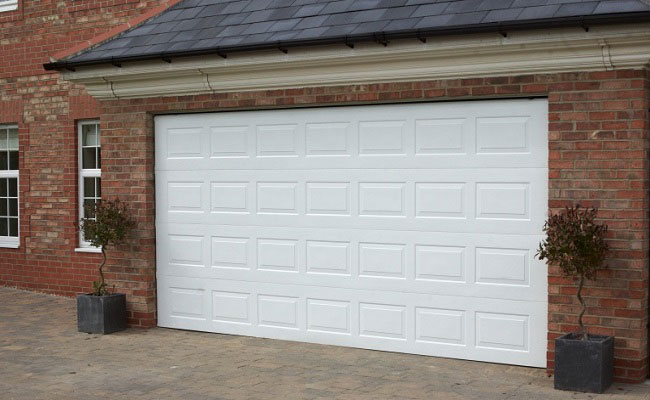 Why buy a Gliderol Sectional Door?
Robust and reliable operation – The double skinned insulated panel provides the cornerstone for a durable door. Resistant to wind loads and impact they will keep performing whatever the weather.
Extended operation – The doors are designed to last up to 25000 open and close cycles which in simple terms equates to approximately 17 years of use (based on 4 opening and closing cycles per day).
Designed to resist the elements – Featuring long lasting galvanised steel components the door can withstand the harshest of locations.
Resistance to wind and draughts – Gliderol sectional garage doors are fitted with EPDM seals to the side and top of the door that helps to stop draughts and cuts down on heat loss from within the building.
Safety – All Gliderol sectional doors are rigorously tested and conform Cto European standards EN 12604, EN 12453, EN 12424, EN 12425, EN 12426.
Sectional Door Designs
Gliderol offer a number of attractive designs to suit any style of property. These include the following options;
S-Ribbed: Gives the appearance of a planked timber door.
M-Ribbed: Wider profiles create a cleaner looking door panel.
L-Ribbed: Wide horizontal ribs emphasis the style of your house.
Georgian – Creates a traditional appearance to the garage.
Microwave Panel: Well suited to modern styles of architecture.
To find out more information on the superb range of Gliderol Sectional Garage Door feel free to contact us now on 0844 804 5577 or send us an email and we will be pleased to offer support and advice.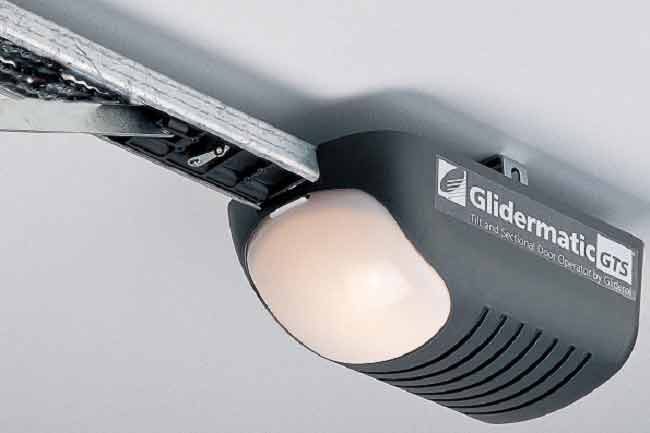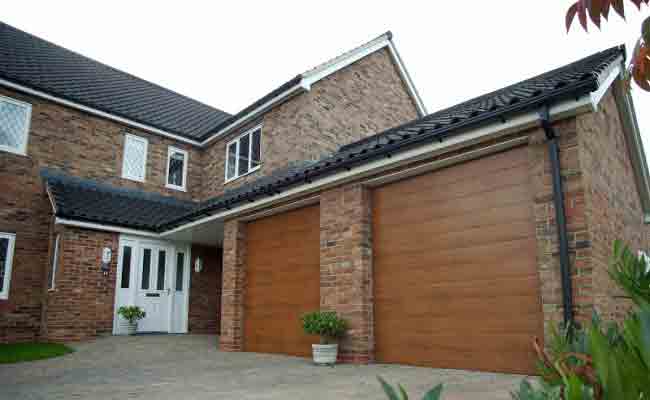 To obtain a quote or for more information about our physical security products call 0844 804 5577 and we will be on hand to provide help & support. Alternatively email your enquiry to sales@rollerdoors.co.uk