Insulated Roller Doors - A Buyers Guide
What are Insulated Roller Doors?
An insulated roller garage door is the ideal solution for homes with garages attached to the main part of the house or where the space is to be used as a hobby room or workshop as they will help reduce the amount of heat being lost from the space. In addition the thermal benefits, the thicker curtain seen on this form of product makes the door more rigid and therefore perfect for wider applications.
Extremely versatile in their design, they can accommodate most garage spaces with ease as they utilise a simple yet space saving design. Available in a wide range of sizes in both manual and electric operation, an insulated roller door is fast becoming a very popular home security solution.
How are Roller Doors Insulated?
Insulated roller doors are made from individual foam filled slats which are fitted closer together than in a traditional door.  use interlocking 77mm twin walled aluminium sections that are 18mm thick which are filled with an insulating foam which, as well as keeping you warm, also ensures that your door is sturdy and secure.  
In addition to the standard insulated garage door, we also offer a range of compact insulated doors that have been designed for applications with restricted headroom. Using a smaller 52mm lath which is 13.5mm thick the curtain is able to coil into a smaller roll that only requires 205mm of headroom as opposed to 300mm of headroom for the standard product.
Security and Safety
All the Gliderol and Seceuroglideinsulated doors we supply are fully compliant with the latest safety legislation. Fitted with features such as a wireless safety edge that will stop the door if it comes into contact with something, you can rest assured it will remain safe at all times. In addition to this, where required, they are fitted as standard with safety brakes that will prevent the curtain dropping unexpectedly should the motor fail.
I don't have the time to constantly care for an expensive door!
Most types of insulated roller doors are constructed using foam filled aluminium slats meaning the door curtain requires minimal maintenance and will not rust even if the paint work becomes scratched or worn. Other than the occasional wipe down with soapy water a door of this type will require very little maintenance making it the perfect solution for homeowners with busy lifestyles.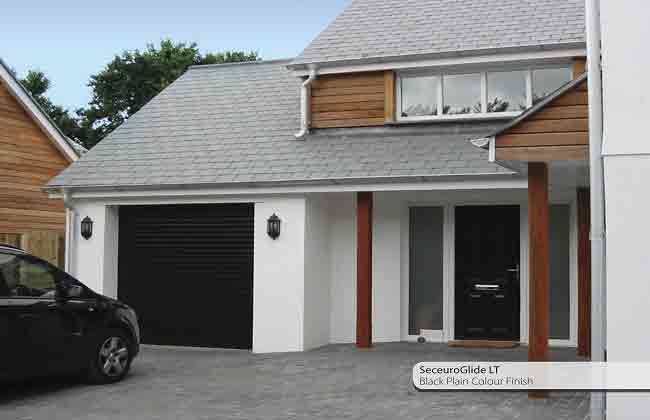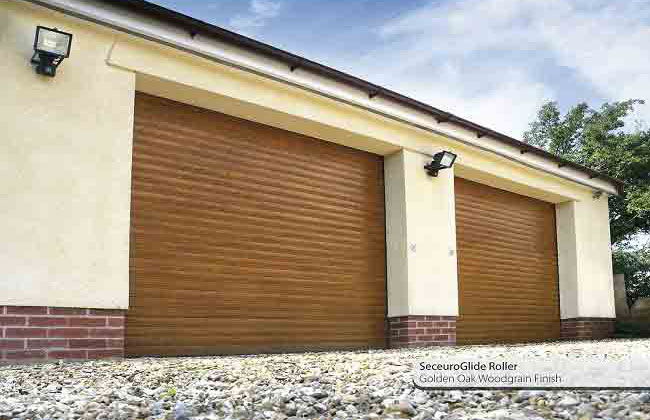 I think an insulated roller door is right for me, now what do I do?
To obtain a quote or for more information about our physical security products call 0844 804 5577 and we will be on hand to provide help & support. Alternatively email your enquiry to sales@rollerdoors.co.uk
Buy UK Made Insulated Roller Shutter Garage Doors Online