Sectional Garage Doors
A Choice of High Quality UK made Sectional Garage Doors Online
Do you have a need to provide a high level of security to your garage at a price you can afford? If so we have a superb array of sectional garage doors for sale from leading UK manufacturers that will provide an effective means of securing the contents of your garage without sacrificing on practicality and aesthetic appeal.
With a wealth of experience selling high quality physical security products from leading UK brands we can offer products from the following manufacturers;
We have a wide range of products for you to choose from in a number of designs, sizes and colours making us the preferred choice of many property owners, builders, architects and developers nationwide.
To find out more information on our great range of sectional garage door designs take a look around our comprehensive website, refer to the frequently asked questions page or feel free to contact us now on 0844 804 5577 and we will be on hand to provide the support you need. Alternatively email your enquiry and we will send you a reply as soon as we can.
Why Buy a Sectional Garage Door?
The simple answer to this is that whilst there are many different garage door designs on the market none of them provide the homeowner with as many benefits as a sectional door.
Here are just some of the benefits they can offer you!
Insulated Sectional Door Panels – Designed for Strength and Thermal Performance
Manufactured from a strong and robust double skin of steel with a 40mm foam filled insulated core, our range of sectional garage doors are engineered to be capable of withstanding the very worst of the UK weather making them perfect for your home. Featuring a thermally efficient door panel that is designed to keep the cold outside, rubber seals all-round and an overlapping design for additional security they will eliminate draughts and ultimately minimise heat loss making them an excellent choice if the garage is attached to the house or if the space is to be used as a workshop.
Engineered with Homeowner Security in Mind
Featuring minimal weak points and a 40mm thick steel construction a sectional garage door is one of the most secure designs on the market. Constructed from overlapping panels that interlock when closed, strong and durable metal tracking and automatic locking (applies to electric doors) the internal contents of your garage will remain safe from the hands of criminals, vandals and trespassers. As a further security feature a sectional garage door can also be fitted with a mechanical lock and handle.
Available in a Choice of Styles – Tailor Made for your Home
Sectional garage door panels are available to order in numerous designs to ensure you can create the perfect style to suit your home. With a choice of modern contemporary designs along with the option of more traditional styles there is guaranteed to be a door that will blend with your property at a price that you can afford. Furthermore with all our sectional doors manufactured in made to measure sizes they are easy to install, look great and will ultimately help to enhance security and the aesthetic appeal of the property.
Vertical Lift Operation - Excellent for Short Driveways
Constructed using a number of individual panels that hinge apart during operation a sectional garage door features what is known as "vertical lift operation". This means that as the door opens and closes it rises vertically within the opening rather than swinging outwards. The result of this is that it is now possible to park a car right up to the garage without creating any pedestrian access issues inside.
Sectional Garage Doors for Sale from a Name you can Trust
Over the years we have established close working relationships with some of the UK`s leading garage door manufacturers and as a result are able to offer some of the most competitively priced garage doors online. With a hundreds of possible sizes, design and colour combinations to choose from we are confident you will find the right specification of sectional garage door in no time at all. So whatever you tastes why not get in touch today to get a no obligation quote to see how much you can save of rrp`s.
Need Help with Sizes? Refer to our guide on how to measure the opening or get in touch with us and will be happy to provide assistance.
Roller Doors Ltd – Proud to Serve Customers Nationwide
We welcome sectional garage door enquiries from all parts of the UK and place an emphasis on customer service, quality products and affordable pricing. So whether you need a single door for a detached garage or need numerous doors for a new housing development get in touch now on 0844 804 5577 and a friendly member of staff will be on hand to provide support.
Looking for more information? Within our website we have compiled other useful pages about sectional garage doors. Click the links below to navigate to the relevant page or refer to the navigation menu at the top of the website.
Popular Sectional Garage Door Designs
We sell a choice of sectional garage doors that are well suited to many garages around the UK that do not require thermal insulation. Manufactured by Gliderol, the range of designs offered are well suited to a range of properties and architectural styles. Available in a wide range of sizes, colours and finishes to ensure the perfect match for your home at a reduced price when compared to an insulated door.Supplied in a huge range of sizes in manual or electric operation depending upon user preferences.
Traditional Door Panels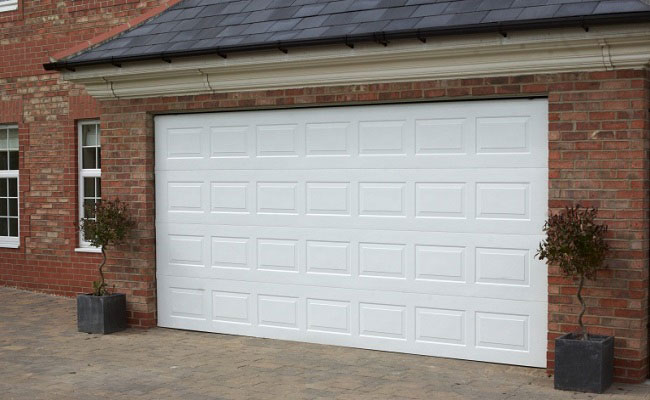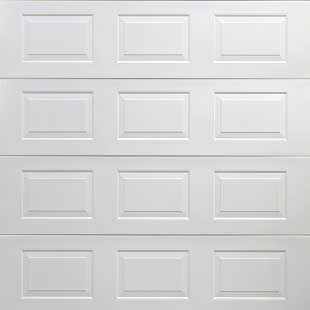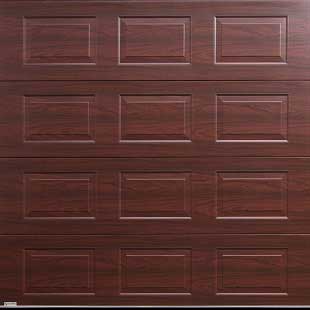 An extremely popular style, the classic Georgian design looks like a traditional garage door but features all the benefits of modern technology and up to date manufacturing techniques to achieve a superior level of finish that is sure to impress. Features embossed panels to create a classic look, the door can be supplied in a wide range of sizes, colours and finishes as standard to ensure the perfect match to your home`s exterior.
To obtain a quote or for more information about our physical security products call 0844 804 5577 and we will be on hand to provide help & support. Alternatively email your enquiry to sales@rollerdoors.co.uk
Ribbed Garage Doors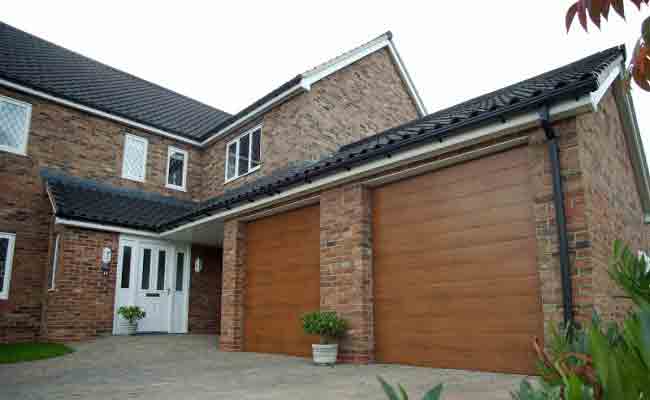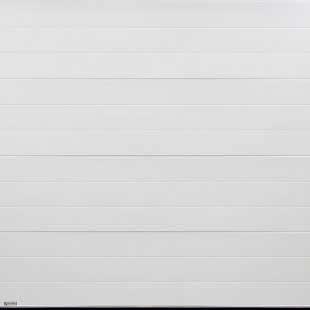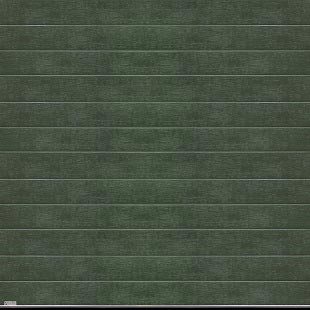 This popular design features a ribbed profile to give the effect of a planked timber door. Perfect for modern and traditional properties, the clean lines will achieve an aesthetically pleasing appearance whilst the secure locking mechanism will provide great levels of security when compared to other forms of door. Available in a wide range of sizes, we are sure to have the correct size to meet your requirements.
To obtain a quote or for more information about our physical security products call 0844 804 5577 and we will be on hand to provide help & support. Alternatively email your enquiry to sales@rollerdoors.co.uk
Unribbed (Flat Panel) Sectional Doors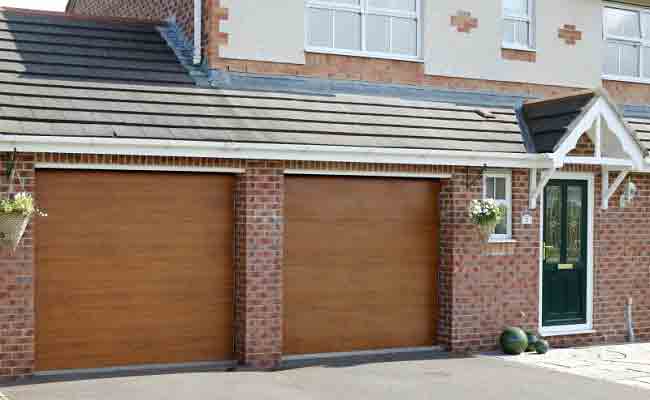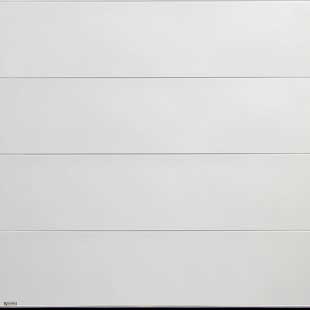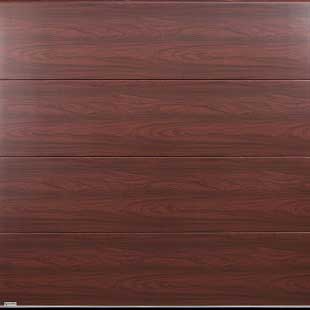 Simplistic in design, the uncluttered appearance of the unribbed flat panel sectional door will suit a wide variety of property types. With no embossments or ribbed profile, the door provides a clean look to the entrance of your garage and will ultimately increase security and kerb appeal. The door is available in a wide range of standard and bespoke sizes in a range of painted colours.
To obtain a quote or for more information about our physical security products call 0844 804 5577 and we will be on hand to provide help & support. Alternatively email your enquiry to sales@rollerdoors.co.uk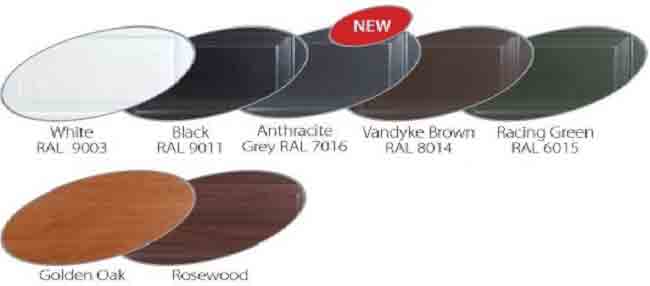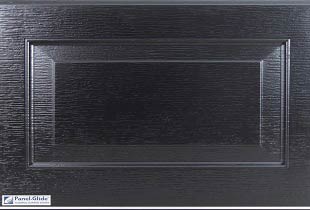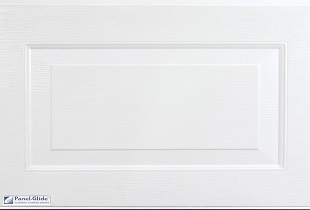 To obtain a quote or for more information about our physical security products call 0844 804 5577 and we will be on hand to provide help & support. Alternatively email your enquiry to sales@rollerdoors.co.uk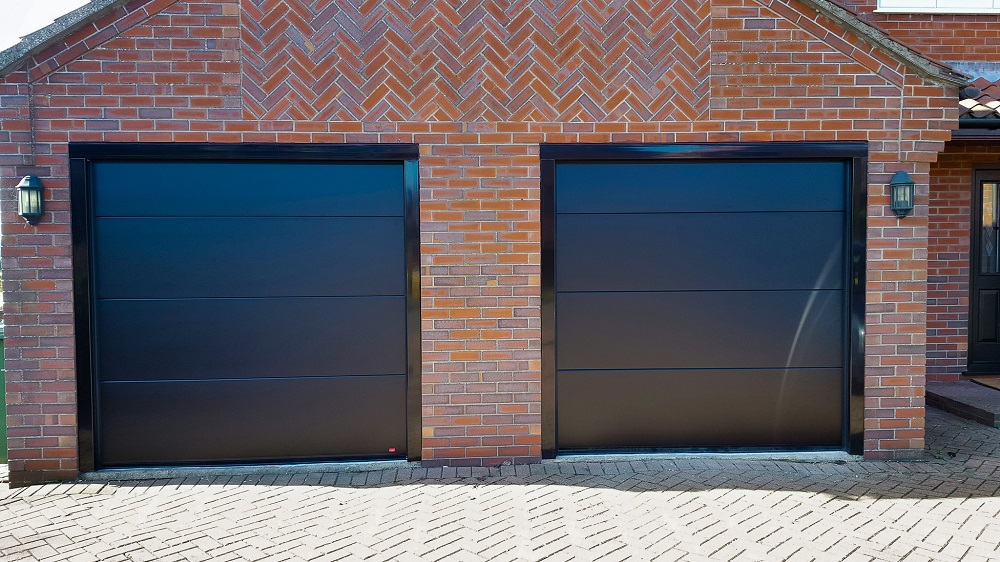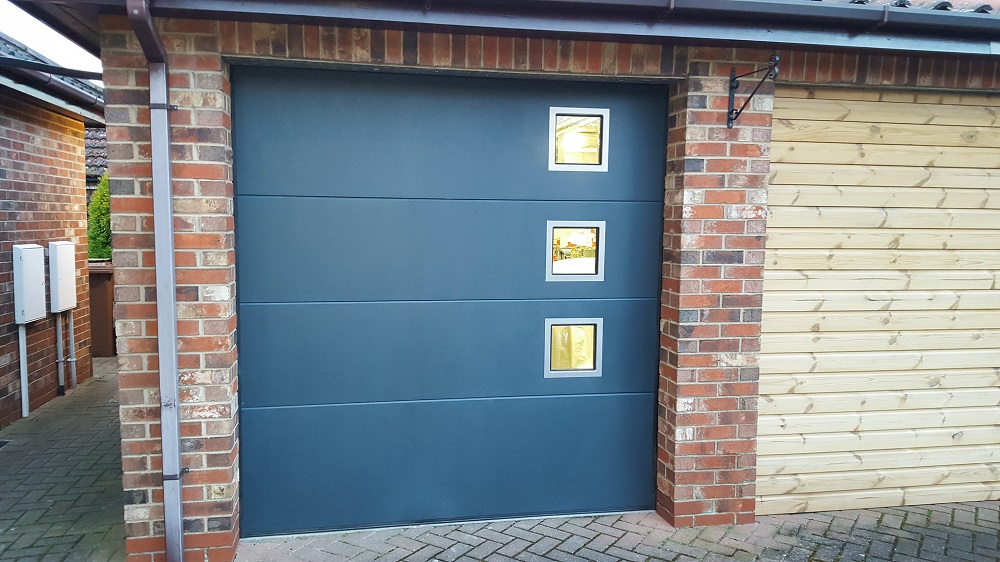 To obtain a quote or for more information about our physical security products call 0844 804 5577 and we will be on hand to provide help & support. Alternatively email your enquiry to sales@rollerdoors.co.uk